12 Surprising UK Veterinarian Statistics & Facts (2023 Update)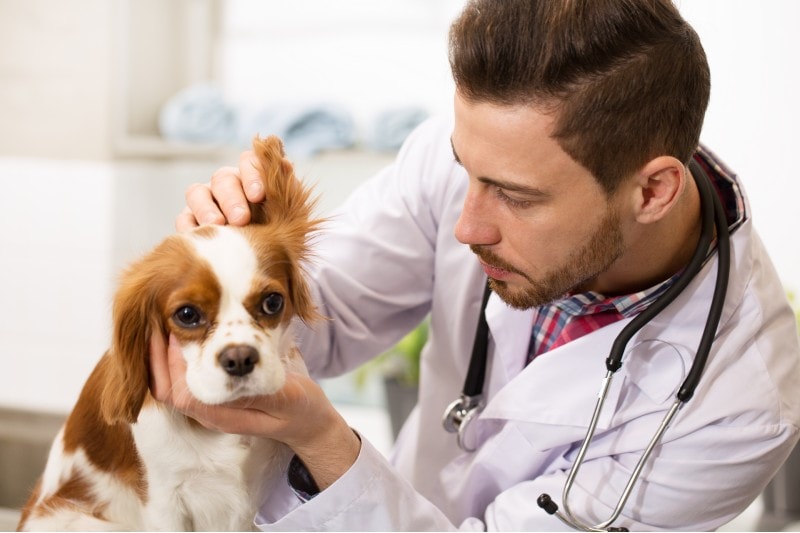 Note: This article's statistics come from third-party sources and do not represent the opinions of this website.
The UK loves its pets. It's estimated that 13 million dogs, 12 million cats, and 1.6 million indoor birds live in homes across the UK. Ideally, you will only have to go to the veterinarian once a year to keep up with vaccinations and checkups for your pet, but vets are also used for emergencies, so chances are you will see your vet more than once a year.
Below we've compiled 12 incredible statistics and facts about vets, from how much people spend at the vets each year to what it takes to become a fully licensed vet.
The 12 Incredible UK Veterinarian Statistics & Facts
Veterinarian Statistics and Facts
1.

In 2021, people spent over £4 billion on veterinary care and other services.
(Statista)
When people get a pet, they might be mistaken for thinking the largest chunk of money is going into getting the animal, but estimates suggest that people spend about £1,875 a year on their dogs, for example. Even with insurance, some vet costs aren't covered. Vaccinations, for example, aren't covered by insurance in the UK, so you will be expected to cover this yourself.
---
2.

59% of pet owners registered with a vet know their pet's weight compared to those not registered with a vet (39%).
(PDSA)
Managing a pet's weight or body condition is easier when an owner is aware of their pet's current weight. PDSA found that 64% of dog owners, 41% of cat owners, and 28% of rabbit owners know their pet's weight.
---
3.

The average pet insurance claim has increased from £31 to £848 in 2021.
(ABI and Many Pets)
According to ABI, claims have gone up from £31 to £848, but Many Pets has suggested that despite this giant leap, the increase for 2022 isn't as high as you might be anticipating, which people blame on the cost-of-living crisis. There has been a 4% increase compared to the previous year, while the inflation rate reached almost 10% in August.
---
4.

Vet prices are increasing, and 4.3 million pets in the UK are currently insured.
(Many Pets and PDSA)
This is a high figure, and according to PDSA's 2022 PAW report, it means that 39% of dogs and 41% of cats were still uninsured in 2021. Vet fees increasing to cover higher costs put more pressure on families.
Employment Statistics and Facts
5.

It takes 5 to 6 years to become a registered veterinarian.
(Gov UK and RCVS)
The Royal College of Veterinary Surgeons (RCVS) regulates the practice of veterinary medicine, which can only be performed by regulated and qualified professionals. Potential students will need five GCSEs from grades 9 to 4 (A* to C) in English, math, chemistry, and biology, three A levels in biology and chemistry, and relevant work experience.
While there have been changes in the number of people leaving this profession, in the last decade, there have been little changes in the gender or age profiles of people leaving.
---
6.

There were approximately 25,400 vets employed in the UK in 2021.
(Statista)
This figure represents employed and self-employed vets. This is a massive increase from 2010 when 14,900 thousand vets were employed in the UK.
---
7.

The maximum working time for a vet is limited to 48 hours a week.
(RCVS)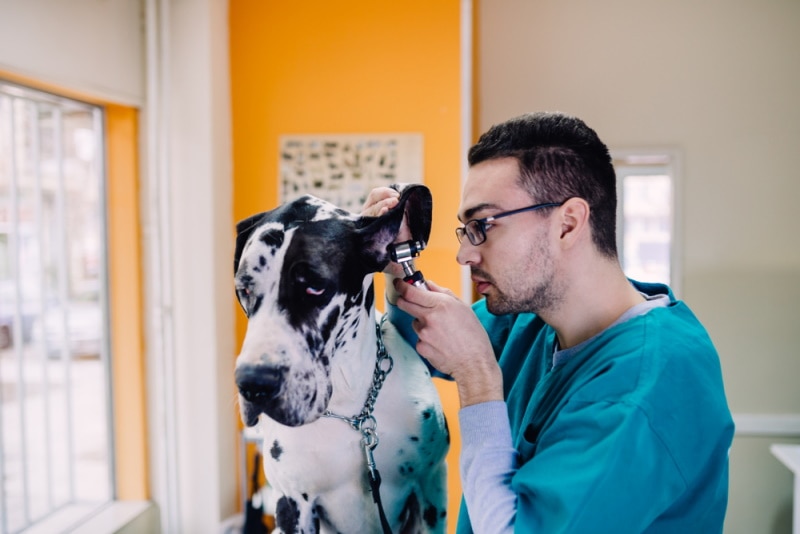 Every practice in the UK needs to consider the Working Time Regulations 1998 (WTR). Vets cannot work more than 48 hours a week unless they have it in writing that they are opting out of the 48-hour week.
---
8.

Just over 40% of vets said that during the pandemic, they had to work additional hours because of others being furloughed.
(IES)
Out of this 40%, over half (53%) were unpaid or partially paid for their additional hours.
Other Veterinarian Statistics and Facts
9.

The average salary for a vet in the UK is £46,870 per year.
(UK Talent)
To put this into context, it's like being paid £24.04 per hour. Entry-level positions usually start at about £35,000 per year, while more experienced vets can earn up to £65,000 per year. Surgeon salaries can rise to £90,000 and above.
---
10.

More than 50% of vets in the UK work in small animal practices.
(RCVS)
There are several opportunities for work for vets, from vet hospitals to zoos and parks. They could also find employment in laboratories, and the military requires vets' services to care for their animals. But more than 50% of vets work in small animal practices where they treat domestic animals.
---
11.

3.2 million UK households have acquired a pet since the start of the pandemic, and this increase in pet ownership is putting a strain on vet services.
(The Guardian)
The charity Vetlife (which provides emotional, mental health, and financial support for the vet community) received 4,000 calls to its helpline in 2020. This was its busiest year on record. RCVS conducted a study in 2021 and found that 80% of vets saw an increase in their workload due to this rise in pet ownership. 65% believe this resulted in conflict between their well-being and professional roles.
---
12.

In 2019, 1,132 EU registrants came to work in the UK compared to 2021, when the number dropped to 364.
(Hawsons)
This decrease is likely due to the pandemic and the end of free movement thanks to Brexit. This could have serious implications, especially as services are strained and the UK has always relied on EU registrants.
In 2021, 29% of the total vet workforce graduated from an EU member state. Further data also suggests that almost half (48%) of new registrants graduated in the EU compared to 42% in the UK.
Frequently Asked Questions About UK Veterinarians
How Much Do Pet Insurances Payout Each Year?
In 2021, insurers processed a whopping £872 million in claims which is a 9.2% jump from 2020. That's £2.4 million a day! The number of claims has surpassed pre-Covid levels, which reflects practices being able to open their doors to non-emergency treatments but also the 3.2 million UK households who got a pet during the pandemic. (ABI)
Which Vets Earn the Most Money?
Generally, vets working in large practices earn more than in smaller ones, and salaries will be lower when working in zoological clinics than in private practices. Other factors include location, as well. A city vet will earn more than one in a quieter, more isolated area. (ZSL)
How Does the Salary in the UK Compare to the Rest of the World?
The UK earns significantly less than countries with similar demographics. The top three highest-paying countries are the US, Canada, and Qatar. (The Vet Service)
How Many Vet Schools Are There in the UK?
Currently, there are 11 vet schools in the UK. The top three schools are the University of Cambridge in the top spot, followed by The University of Edinburgh and the University of Surrey. (BVA and Complete University Guide)
Conclusion
Vets are essential and provide an invaluable service throughout the UK, from private practices to zoos and the military. Training to be a vet takes around 6 years, and to qualify, you need impressive results in your GCSEs and A levels. Salaries vary depending on where they work, and it's clear the pandemic and Brexit have hit the veterinary industry hard.
See Also:
---
Featured Image Credit: Nestor Rizhniak, Shutterstock