Siamese Kittens For Sale in Florida: Breeders List 2023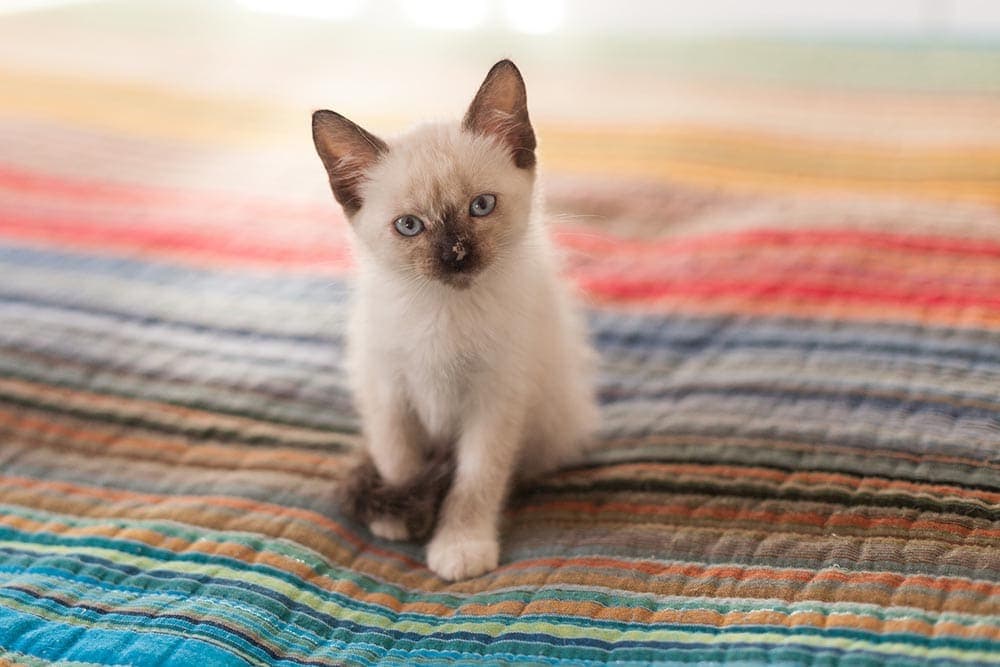 At Hepper, we advocate for adopting before shopping, but we understand there are many reasons for seeking a breeder, so we encourage it to be done the right way. We've put the top-recommended breeders here for you to get in touch with and ask all the right questions. We have not personally investigated each breeder ourselves. Learn more about our position and the questions you should ask before selecting a breeder here.
Siamese cats are stunningly beautiful and also still a bit trickier to find, so your best bet at finding a healthy kitty may be to buy from a breeder. If you live in or around the state of Florida and have your heart set on owning a Siamese kitten, you're in luck. There are plenty of reputable breeders that specialize in this breed.
Most of these breeders are located in South Florida. If you don't mind being patient and possibly driving a couple of hours to get one (depending on where you live), chances are you can find the perfect Siamese cat in just the color pattern you want.
The 8 Siamese Kitten Breeders in Florida
1.

Siam Bali Rags
Siam Bali Rags specializes in breeding Siamese, Balinese, and Ragdoll cats. All kittens are fed high-quality cat food and given bottled water to drink. The home where these cats live before being adopted out to their new owners is veterinarian supervised and inspected to ensure that all cats are free of feline leukemia and FIV. What is unique about this breeder is that they have penned a 54-page "New Kitten Manual" that tells new kitten owners everything they need to know about bringing a new home.
---
2.

Meow Time Cattery
Meow Time Cattery specializes in traditional Applehead Siamese kittens. This breeder has been breeding Siamese cats for over 20 years and is registered with the North American Purebred Registry as well as the Cat Fanciers' Association (CFA). Colors including blue point and seal point Siamese kittens are available, in addition to others. Customers rave about this breeder's knowledge and overall care of the cats that they purchase.
---
3.

Suyaki Siamese Cattery
Suyaki Siamese Cattery is Cat Fanciers' Association-registered and holds a Certificate of Excellence from the CFA as well. This cattery has been in business since 1996 and offers seal point, blue point, lilac point, and chocolate point Siamese kittens. Suyaki is one of the only breeders in Florida who will ship your kitten to you. Included in the adoption fee are a health certificate, vaccinations, and a shipping carrier.
---
4.

Katsmith Cattery
Katsmith Cattery is registered with the CFA and was awarded a Cattery of Distinction Award in 2014. This particular breeder specializes in chocolate point Siamese and lynx point Colorpoint Shorthair kittens. Only a few litters are bred each year so that more time and attention can be devoted to the cats and ensure that the cattery does not become overcrowded. By visiting the breeder's website, you can also find a list of questions that it's recommended to ask when buying a cat from a breeder to ensure that the breeder is both responsible and knowledgeable.
---
5.

Penelane
Penelane Cattery has been breeding Colorpoint Shorthairs and Siamese cats for over 10 years. The cattery was named after the first Colorpoint Shorthair that the breeder owned, Penny. Colorpoint Shorthairs are a special variety of cats from Siamese ancestry and are found in colors other than the traditional seal, chocolate, blue, and lilac point that Siamese cats usually come in. You must contact the breeder directly for inquiries about kitten availability.
---
6.

Blue Isles Siamese
Blue Isles Siamese Cattery has been breeding Siamese cats for over 30 years. Today they remain a small cattery in order to focus more attention on the cats and kittens that they breed. The owners adopt cats out when they are between three and four months old to ensure that they receive the full series of distemper vaccinations before going to their new homes.
---
7.

Gotier Siamese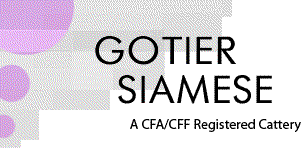 Gotier Siamese Cattery offers Siamese kittens in the four traditional colors: seal point, blue point, lilac point, and chocolate point. The cats that are bred in this cattery come from a long line of diverse Siamese cats going back 49 years. The different Siamese lines are genetically blended in order to strengthen the genes of the kittens. Kittens are taken to their forever homes between 14 and 16 weeks of age.
---
8.

Leonard's Siamese Connection
This breeder originally started working with Siamese cats in New Hampshire in 1982 but has since moved to Florida. They specialize in breeding traditional Siamese kittens as well as Colorpoint Shorthairs, Burmese, and Tonkinese kittens. Siamese Connection adopts their kittens out to new homes at around 10 weeks old as long as they weigh enough. They receive their first and second vaccinations before going to their new home as well.
Related Read: 
---