9 Top Cat Blogs All Cat Lovers Should Read in 2023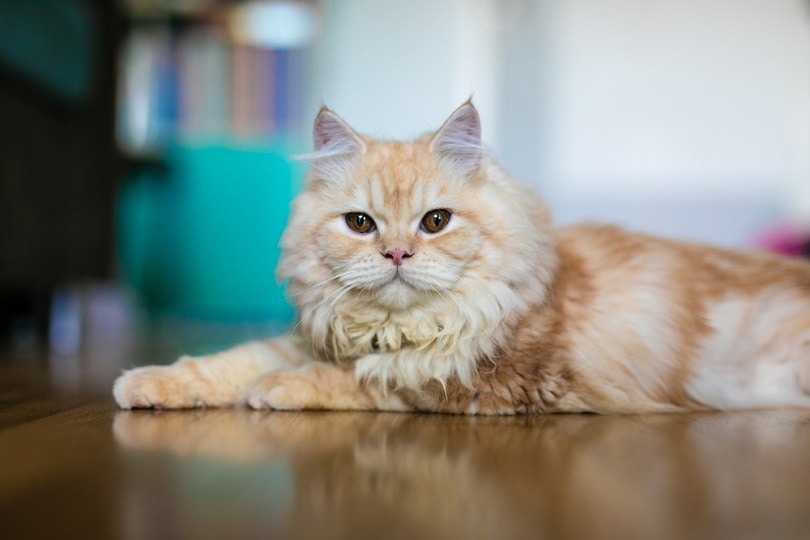 Calling all self-proclaimed cat people! The Internet can be a fantastic resource to find information about cats written by feline experts. While scientific journals and other medical articles provide a great deal of advice and guidance about your cat, blogs written by cat owners offer both humorous and emotional stories and experiences that bring cat owners from around the world together. This article goes over a list of the top 10 cat blogs that all cat lovers should read. Let's dig in!

The 9 Best Cat Blogs in 2023
1.

The Catnip Times Blog
One of our top choices for a cat blog is The Catnip Times. This blog was launched by Lauren Mieli in 2012. An avid cat lover, Mieli created this blog initially to examine marketing trends related to cats; however, The Catnip Times developed into a site about cat lifestyle and advocacy. This blog covers a wide array of topics, such as cat behavior, care tips, and even lists advocacy resources focusing on adoption, cat food recall updates, and a list of causes the blog creators support. This blog also reviews cat products and accessories if you are looking for cat scratchers, litter boxes, or cat trees to buy for your favorite feline.
---
2.

Tuxedo Cat Blog

The Tuxedo Cat is a very popular cat blog in both the UK and in the USA. The blog is run by Whisky the cat; however, due to Whisky not having opposable thumbs, she has a small handful of human writers that take care of the articles on the blog. The blogs cover a wide range of topics to learn from: behavior, cat breeds, health and nutrition, training, and other helpful information to better your cat's life. Since this blog focuses on tuxedo cats, they have a wonderful photo gallery of tuxedo cats from cat owners submitted via their Facebook page. Tuxedo cats unite!
---
3.

Katzenworld

Katzenworld is another top blog recommendation from the UK, and it is easy to understand why it is such a hit amongst cat lovers. Maintained by several cat owners, this blog covers a variety of topics that are of interest to many different feline lovers. They highlight different cats from all over the UK and post cat-related poems on a day called Purrsday. One favorite section of the blog is Tummy Rub Tuesdays. People can enter pictures of their cats in the tummy rub position, and the editors post the top photo submissions. This site even has a forum for cat owners who have general questions. Katzenworld does a great job fostering an online community.
---
4.

Pawsome Kitty Blog
Pawsome Kitty is a fantastic blog that aims to cover all the latest important news about cats. Created and maintained by self-proclaimed cat lady Rebecca, this blog covers a range of topics from cat behavior and training to cat health. The website is a great resource for first-time cat owners who are looking to understand their cat's quirks and traits better, as well as learn about the best food, toys, and litters that will suit your cat's needs. Have you recently adopted a cat but do not know what to name it? Check out Pawsome Kitty's section about cat names. There are lists for hippie cat names, Norse cat names, and even nerdy cat names.
---
5.

The Fluffy Kitty Blog
The Fluffy Kitty is a great blog that covers vital topics about cats, including information about cat travel and being an eco-conscious cat owner. This blog was created by couple Bri and Paul and their adopted cat Yoda. Owning Yoda did not stop their love of travel, and this is why their blog provides guidance and information about traveling with your cat. This blog also focuses on how to be eco-friendly in terms of what you buy for your cat. Many people want to reduce their carbon footprint in the things they do, and this blog gives advice and suggestions on environmentally friendly cat products and accessories. The Fluffy Kitty is a great resource for eco-conscious cat owners who like to be on the move.
---
6.

Simon's Cat
Do you need a laugh? We all do! Simon's Cat is an animated blog that documents the sneaky and playful antics of a cat simply named Simon's Cat. The blogs are short, animated films about Simon Cat's experiences at the vet, dealing with a canine house guest, getting bathed, and falling in love with a particularly beautiful feline. This blog even has holiday specials starring Simon's Cat during Christmas, Halloween, Thanksgiving, and Valentine's Day. This blog perfectly captures the interaction between an owner and their cat. Simon's Cat goes delightfully adventures that your whole family can watch with your own favorite cat.
---
7.

The Purrington Post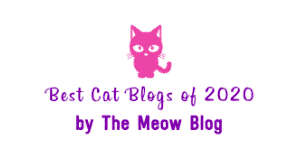 The Purrington Post is a popular blog site that is entirely run by a feline editorial team (or so we are told). This blog covers essential topics ranging from cat behavior, different breeds, and interesting cat facts. Want to read something that tugs on your heartstrings? The Purrington Post also has a section of inspiring stories about cats who get second chances at life, memorable bonding experiences between a cat and their human, and more. If you want something more light-hearted to read, The Purrington Post also has a section of humorous stories and articles. The site also hosts cat-related contests that people can enter and prizes. It is a great website that helps foster a growing cat community.
---
8.

Athena Cat Goddess Wise Kitty
The name of this blog says it all: Athena is a cat goddess and a wise kitty. This blog has Athena, a rescue cat living in London with her owner Marie, as the main focus of the blog entries. But the blog also covers cat care, animal rescue and welfare, and cat photography. During certain days of the week, the blog has theme days such as Cute Sunday Selfie and Caturday Art Day. This blog also has several videos of Athena playing, drinking water, reacting to things outside, and living her best life. Since Athena was a rescue cat, the blog also has information about rescue organizations in the UK.
---
9.

Kitty Cat Chronicles
The Kitty Cat Chronicles got started when the creator of this blog started taking her cat Sophie, who has cerebellar hypoplasia, out on walks and later on even longer outdoor adventures. The KCC Adventure Team, as they call themselves, has grown in number, including more cats with disabilities. The blog's creator wanted to get information to other cat owners on how to travel with their disabled cats and take them camping, hiking, and even canoeing. She documents her outdoor adventures with her furry adventure crew while providing information about cerebellar hypoplasia, which is a neurological disorder that occurs in the womb. The photos from the KCC Adventure Team are inspiring!
Conclusion
Blogs about cats do not just serve as places to find information or follow a particular cat's antics and adventures. These cat blogs foster like-minded communities. They provide a place for people to share the joys they experience as cat owners. The blogs are also safe spaces for people to grieve about the loss of a pet. Cat blogs can make you laugh, weep, get inspired, and get involved. They help cat people from all over the world unite.
You might also be interested in: 10 Best Apps for Cats: Games, Health & More!
---
Featured Image Credit: CKYN stock photo, Shutterstock