179 Tortoiseshell Cat Names: Our Top Picks for Your Beautiful Cat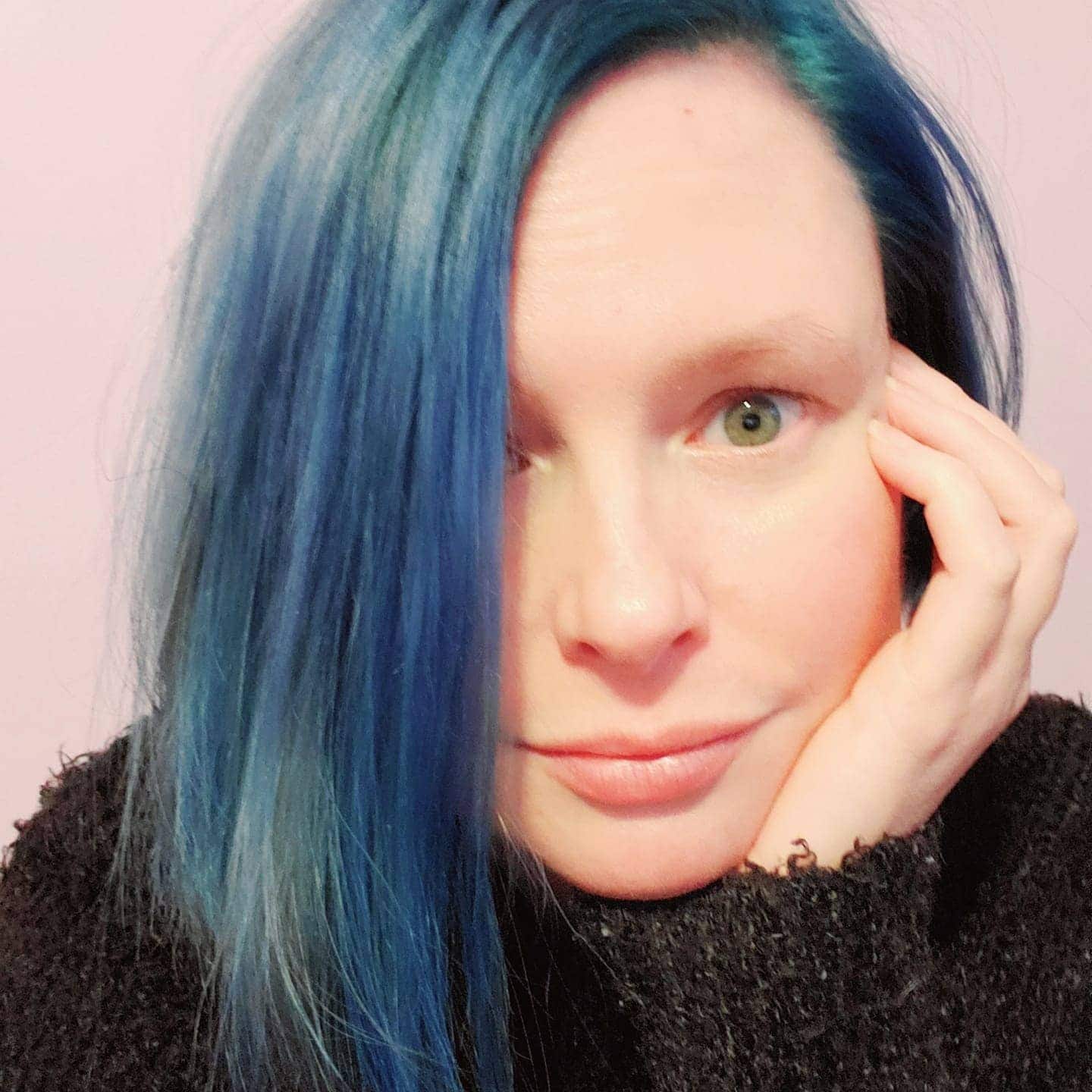 When you get a new kitten, you don't need to prepare to bring them only by purchasing food, litter, toys, and a bed. You also need to figure out what you want to name them! Picking a name can be difficult, though. There are so many names in the world; how could you ever choose just one?
When it comes to tortoiseshell cats, there are an overwhelming amount of beautiful and unique, names from which you can pick. To help you narrow down the best names out there, we've put together this list of 179 names for tortoiseshell cats that range from elegant to fun!
How To Name Your Cat
Naming a cat doesn't have to boil down to choosing male or female names. Choosing your pet's name by taking them as a whole—appearance, personality, quirks—means you'll be able to find a moniker that's a perfect fit.
For tortoiseshell cats, looking at their coloring can be a fabulous way to figure out what you want to call them. Not only can you choose a name based on the colors in their fur, but you can also choose one that has some correlation to their coat's pattern!
How your kitten interacts with the world around them, their personality, and their quirks, can inspire a host of names as well. Maybe they are especially bouncy when they leap around—then you might want to go with a name like "Tigger." Perhaps they're aloof and mysterious—that could lead to a name like "Mage."
By considering all aspects of your new pet, you'll be sure to find the perfect name for them!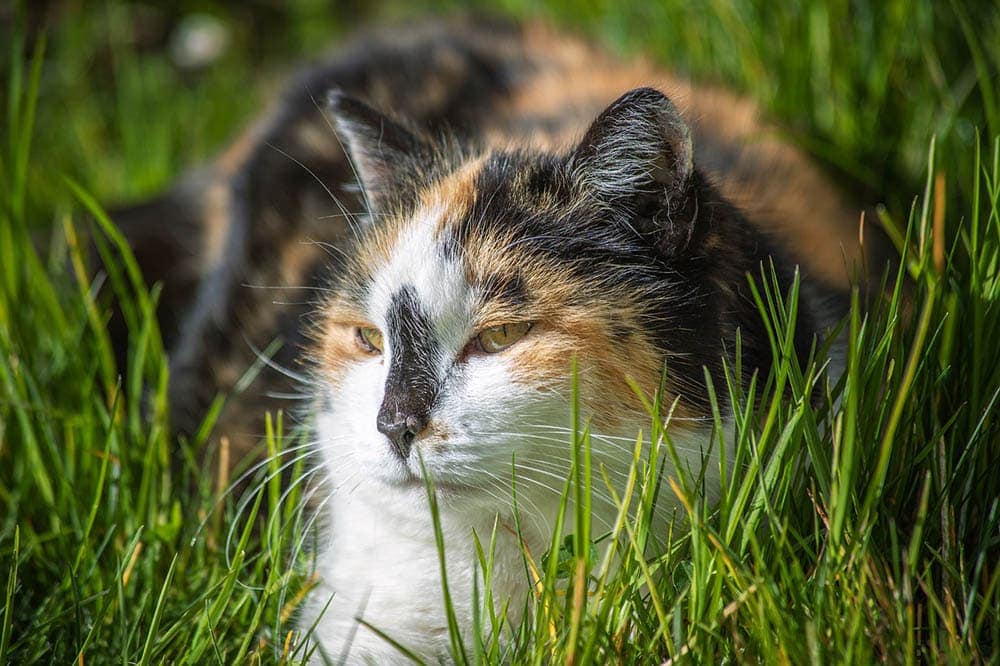 Male Names
You might decide that you want to go with a name based on your pet's gender. And that will mean a ton of names to go through, though. If you choose to go this route and are the lucky owner of an incredibly rare male tortoiseshell cat, then one of our top picks for male tortoiseshell cat names might just do the trick.
Blade
Felix
Julius
Jupiter
Leonardo
Mogwai.
Ninja
Rocky
Rorschach
Shadow
Verdun
Female Names
Likewise, if you have a female cat and want to pick a distinctly female name for them, you might enjoy one of our top name choices for female tortoiseshell cats!
Cinna
Daisy
Domino
Faith
Nova
Sable
Shelly
Stardust
Tabitha
Names for Either Gender
Don't care about gendered names? Then you might be inclined to use one of these unisex names that will work for any cat. They run the gamut from more common names to super cool space-influenced names!
Boots
Carmel
Dapple
Dusty
Echo
Jellybean
Lucky
Mage
Milky Way
Mittens
Phoenix
Quasar
Sweetie
Tangerine
Zodiac
Names for Orange, Yellow, Red, or Cream Tortoiseshells
Tortoiseshell cats will always be a mix of dark brown, gray, or black, plus variations of orange or red. They may also have a bit of cream or yellow jumbled in there. If you want to choose a name that pays homage to the lighter colors of your pet's coat, we recommend one of these.
Alani
Amber
Apricot
Auburn
Autumn
Blaze
Brandy
Buttercup
Butterscotch
Caramel
Carrot
Cayenne
Chai
Cheddar
Cherry
Cinnamon
Clementine
Copper
Coral
Coriander
Curry
Daffodil
Fawn
Fox
Garnet
Ginger
Goldie
Hazel
Henna
Hennessy
Honey
Jasmine
marmalade
Marigold
Mumsie
Nectarine
Nutmeg
Papaya
Paprika
Peaches
Penny
Poppy
Pumpkin
Remy
Rosie
Ruby
Rusty
Saffron
Sandy
Sapphire
Scarlet
Sienna
spice
Sunflower
Sunny
Tawny
Topaz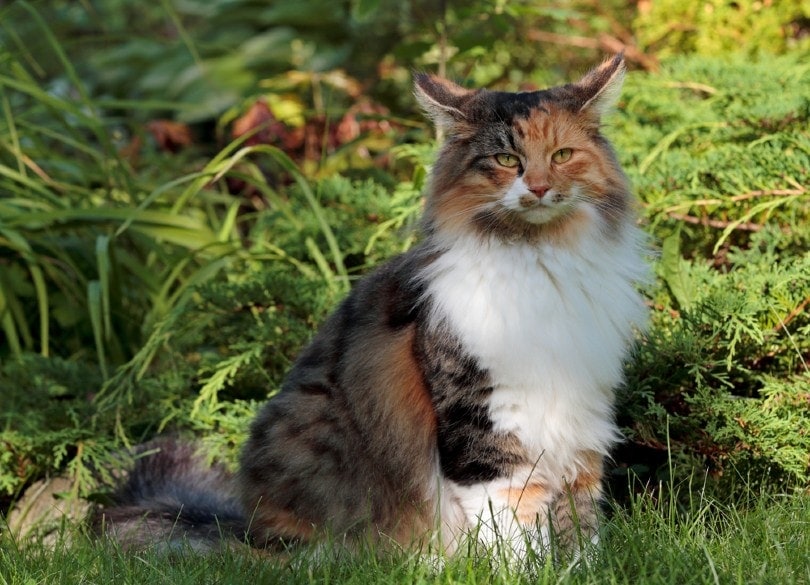 Names for Gray, Black, and Brown
If you'd rather go the opposite direction and pick a name based on the darker colors in their fur, the list below contains several names that would work exceptionally well.
Ash
Blackjack
Bronze
Brownie
Chestnut
Cinder
Coal
Coco
Ebony
Ember
Godiva
Guinness
Gypsy
Hershey
India
Kit kat
Lace
Mahogany
Maple
Midnight
Misty
Mocha
Morgan
Mystique
Onyx
Opal
Oreo
Pepper
Porter
Raven
Sabrina
Smokey
Snickers
Stormy
Twix
Names After Patterns
Tortoiseshell cats always have fascinating patterns in their fur, so going with a name that recognizes the pattern of your favorite Tortie is always a great idea!
Brindle
Checkers
Cosmos
Dottie
Freckles
Harlequin
Kaleidoscope
Marbles
Patches
Pebbles
Pixel
Spot
Star
Stripes
Swirl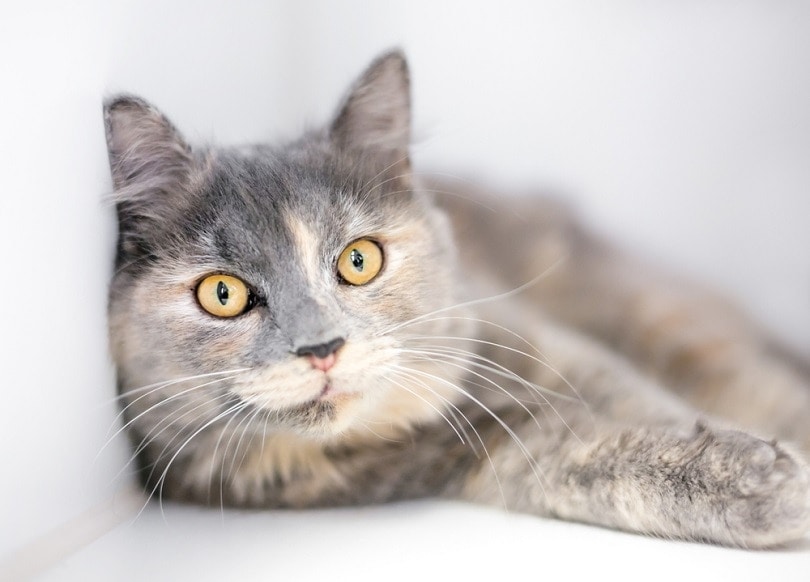 Unique Names
Sometimes you want a name that's more interesting and unique. Well, there are plenty of unique names from which to choose. These are a few of our favorites!
Agate
Ariel
Annie
Aurora
Fiona
Iris
Matisse
Monarch
Mottley
Nemo
Oriole
Picasso
Tigger
Sweet Names
Finally, if you want to pick an incredibly sweet name to go with your incredibly sweet kitten friend, then one of these choices would be a fantastic fit!
Addie
Amy
Ashley
Bailey
Begonia
Blossom
Callie
Candie
Cassie
Cleo
Dahlia
Heather
Helen
Holly
Ivy
Lexi
Lily
Lotus
Marnie
Molly
Pansy
Petunia
Tansy
Tulip
Final Thoughts
Picking a name for your new cat can be a fun (but sometimes stressful) experience! Luckily, when it comes to tortoiseshell cats, there are so many different names you can choose from – names based on coat colors and patterns to downright cool and interesting to super-sweet. Really, the sky's the limit, so hopefully, this quick list has helped you to narrow down your hunt for the name that best fits your beautiful tortoiseshell cat. Good luck!
Related Reads:
---
Featured Image Credit: Pixabay