200+ Yellow Cat Names: Our Top Picks for Your Bright and Bold Cat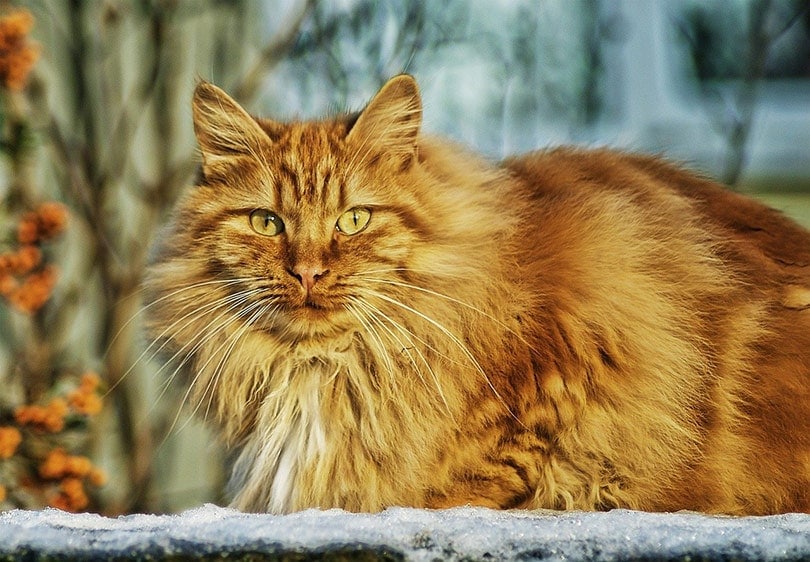 Your bright yellow cat deserves a name that is just as bold as they are. While there are countless names out there, only some of them are fitting for your yellow feline.
In this article, we'll provide you with hundreds of different name options so that you can choose the best one for your feline. Not everyone will like all these names and that's okay! We provided many different options so that there will surely be at least a few that you like on this list.
Below, you'll find all of our yellow cat names divided into different categories. No matter whether you're looking for a cute or serious name, we've included something for everyone in this article.
How to Name Your Yellow Cat
Naming a yellow cat is a lot like naming any other cat. The main aim should be to choose a name that you like. While the name will obviously go to the cat, our cats don't really like or dislike names. Therefore, the most important person in the decision-making process is you. At the end of the day, it only depends on whether or not you like the name, but of course, if you have family members, you should consider names that they like as well.
Male Yellow Cat Names
For male cats, you may want to try one of these names. We've included just about everything in this list.
Apple
Blaze
Bus
Chalk
Charlie
Chester
Chili
Cleo
Copper
Creamer
Dempsey
Dexter
Flame
Fry
Garfield
Goldie
Karo
Latte
Leo
Lion
Loki
Mango
Marley
Marzi
Milo
Mustard
Noodle
Oj
Okra
Oleo
Oliver
Orange
Oscar
Rooney
Simba
Sinbad
Sonny
Sparky
Tabasco
Tang
Taxi
Tiger
Toffi
Waffle
Female Yellow Cat Names
Whether you're looking for something cute or more serious, we have a name for you on this list.
Alani
Amber
Ariel
Autumn
Buffy
Callie
Cayenne
Corona
Curry
Daisy
Dandelion
Fiona
Gigi
Ginger
Honey
Jello
Maple
Marilyn
Marmalade
Mellow
Mila
Mimi
Minnie
Nala
Ollie
Opie
Penny
Phoebe
Pumpkin
Sandy
Sun
Sunflower
Sunkiss
Sunny
Sunshine
Taffy
Tangerine
Tiger Lily
Winnie
Yellow
Gender Neutral Names for Yellow Cats
Whether you don't know the gender of your cat or don't want to base their name on their gender, there are a few unisex names that may be fitting for your feline.
Apricot
Banana
Butter
Butterball
Butterbean
Buttercup
Butterscotch
Cab
Cappuccino
Caramel
Cheddar
Cheesecake
Cinnamon
Crackers
Creamsicle
Custard
Dandy Lion
Dollie
Flaxen
Marzipan
Milkshake
Peaches
Peanut
Popcorn
Puffytail
Starburst
Starsky
Tequila
Tigger
Treasure
Cute Yellow Cat Names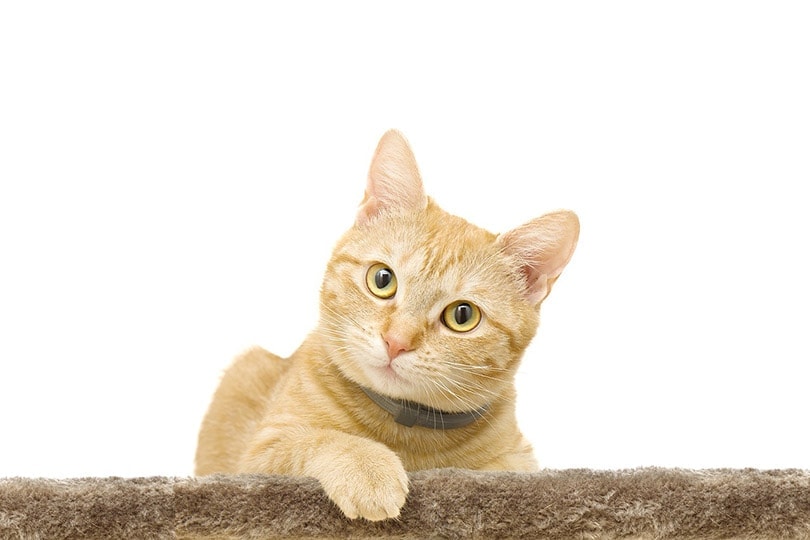 For those looking for something a bit cuter for their feline, this is the list to look at. We've included some of the most adorable food-based names in this section, as well as a few other adorable names.
Buttercup
Cheeto
Chili
Cinnamon
Clementine
Clove
Cosmos
Creamsicle
Dorito
Fanta
Frito
Ginger
Honey
Lantana
Marigold
Marmalade
Mimosa
Mustard
Nutmeg
Orangina
Paprika
Pepper
Poppy
Saffron
Sunflower
Sweet potato
Tabasco
Tiger Lily
Tulip
Zinnea
Media-Inspired Yellow Cat Names
In this list, you'll find a list of names from movies and other media sources. If you want to name your cat after someone, try this list.
Anna (Frozen)
Anne (Anne of Green Gables)
Ariel (The Little Mermaid)
Azrael
Buttercup (Catching Fire)
Cat (Breakfast at Tiffany's)
Clawhauser (Zootopia)
Crookshanks (Harry Potter)
Ellie (Up)
Fancy Nancy
Fred (Gifted)
Garfield
Giselle (Enchanted)
Glinda (The Wizard of Oz)
Goose (Captain Marvel)
Heathcliff
Hercules
Hobbes
Jamie Fraser (Outlander)
Jessie (Toy Story)
Jonesy (Alien)
Madeline
Merida (Brave)
Milo (Milo and Otis)
Jinks
Frizzle (Magic Schoolbus)
Peter Pan
Phineas (Phineas and Ferb)
Pippi Longstocking
Puss in Boots (Shrek 2)
RiffRaff
Ron Weasley (Harry Potter)
Shere Khan
Simba
Strawberry Shortcake
Tigger
Tintin (The Adventures of Tintin)
Toulouse
Ulysses (Inside Llewyn Davis)
Wendy (Gravity Falls)
Conclusion
We hope that you found the perfect name for your feline on this list. With so many options to choose from, the hardest part may be deciding on just one name for your feline!
Luckily, you have plenty of time to name your cat. There is no deadline. We recommend narrowing down your list as much as possible and then trying out each name on your cat for a short period. Some names will simply fit your cat more than others. Trying them out will help you figure out which names fit best.
(And, no, your cat won't get confused. It takes longer than a day or two for them to learn their name.)
In the end, choose a name that you love, because you're the one that's going to be using the name, after all.
See Also:
---
Featured Image Credit: STVIOD, Pixabay