13 Facts & Statistics on Becoming a Veterinarian (2023 Vet Answer)
Note: This article's statistics come from third-party sources and do not represent the opinions of this website.
Many young animal lovers dream of growing up to be veterinarians. And for some, that dream becomes reality! It can be a wonderfully rewarding profession, but the path to get there is not easy. In this article, we will present some facts and statistics that may be helpful if you are considering a career in veterinary medicine.
Top 13 Facts and Statistics About Becoming a Veterinarian
Facts and Statistics About Veterinary School
1.

Globally, there are 55 veterinary colleges accredited by the American Veterinary Medical Association (AVMA).
(AVMA)
Accreditation by the AVMA Council on Education (COE) indicates that a veterinary school offers high quality education and is dedicated to continuous improvement. To maintain accreditation, veterinary colleges are subject to a comprehensive assessment at least every seven years to ensure they meet the council's high standards.
Accredited veterinary colleges are currently found in the following countries:
United States (33)
United Kingdom (6)
Canada (5)
Australia (4)
West Indies (2)
Mexico (1)
New Zealand (1)
France (1)
The Netherlands (1)
Korea (1)
---
2.

In 2022, the top-ranked veterinary college in the world was the Royal Veterinary College at the University of London (United Kingdom).
(QS World University Rankings)
The top five veterinary schools in the world, according to the 2022 QS World University Rankings, are as follows:
Royal Veterinary College, University of London (United Kingdom)
University of California, Davis (United States)
State University of Utrecht (The Netherlands)
Cornell University (United States)
University of Guelph (Canada)
Veterinary students certainly take pride in attending top-ranking universities, but it is not necessary to become a good veterinarian. All accredited veterinary colleges are required to meet the same educational standards.
---
3.

In the United States, a total of 10,834 students applied to veterinary schools in 2022.
(AAVMC)
The number of veterinary school applicants has been increasing in the United States, with a reported 10,253 applicants in 2021, and 8,152 applicants in 2020.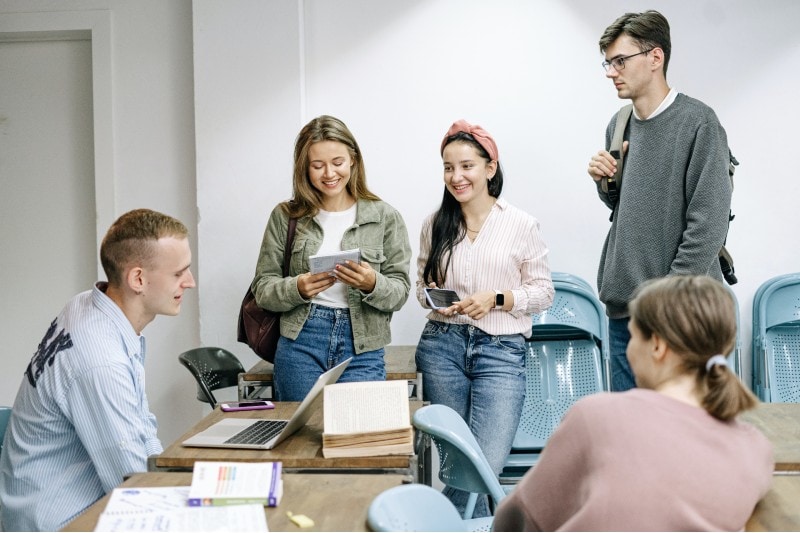 ---
4.

The applicant-to-seat ratio (i.e., the number of applicants for each spot in a program) varies greatly between veterinary colleges in the United States, ranging from 3:2 to 23:1.
(AAVMC)
The applicant-to-seat ratio is a measure of how competitive a veterinary program is (i.e., how many people apply for each available "seat" in the class).
In the United States:
Tuskegee University has the lowest ratio (3:2; three applicants for every two seats)
Colorado State University has the highest ratio (23:1; 23 applicants for each seat)
---
5.

It takes a minimum of six years of additional education after high school to become a veterinarian.
(Iowa State University)
Some veterinary schools, such as the Iowa State University College of Veterinary Medicine, allow students to apply after two years of university (if they have completed all the prerequisite courses). Most students, however, apply after three or four years of undergraduate study.
The veterinary program itself takes four years to complete. Some veterinarians elect to complete a one-year internship after graduation. If pursuing a specialty (e.g., cardiology, internal medicine), residency training takes an additional two to three years.

The Cost of Becoming a Veterinarian
6.

In the United States, applying to veterinary college costs $220 for the first school, and $120 for each additional school.
(VMCAS)
In the United States, students apply to veterinary programs through the Veterinary Medical College Application Service (VMCAS), which charges a fee for each school of application.
Additional costs may include paying to write a standardized test like the Graduate Record Examination (GRE) or Medical College Admission Test (MCAT), as required by certain veterinary colleges.
---
7.

Tuition for four years of veterinary school in the United States can be upwards of $78,479 to $155,295.
(AAVMC)
Tuition costs vary between schools, but the bottom line is that veterinary school is expensive! These numbers reflect the total tuition paid by students (US residents) for four years of veterinary college, as reported by the graduating class of 2021. These numbers do not include undergraduate study prior to the veterinary program.
Tuition costs are even higher for international students.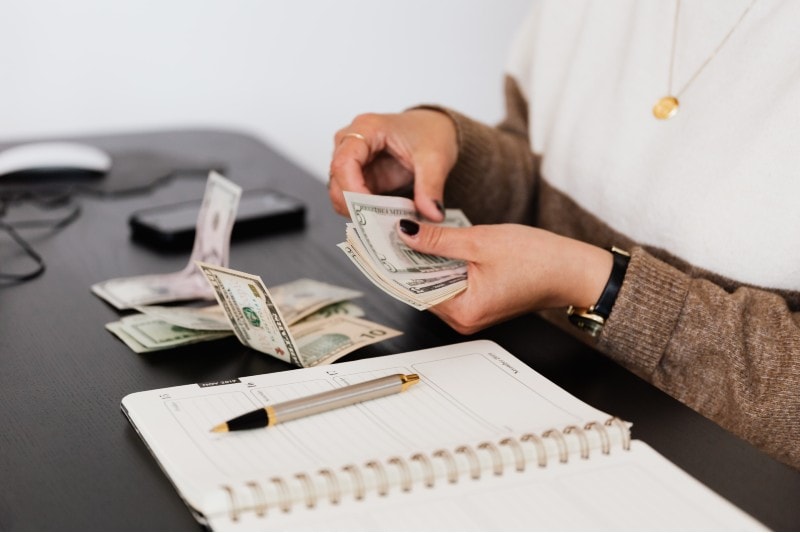 ---
8.

The average educational debt for students who graduated in 2021 from veterinary school in the United States was $186,430.
(AVMA)
There is always quite a bit of variation in student debt reports, both within graduating classes and from year to year. Some students manage to graduate with close to zero debt, while others have reported owing more than $400,000 by the time they completed their veterinary education.

Licensing of Veterinarians
9.

To practise veterinary medicine in the United States and Canada, candidates must pass the North American Veterinary Licensing Examination (NAVLE).
(IVCA)
The NAVLE is a multiple-choice exam with 360 questions. It is offered twice per year, typically in April and November/December.
In Canada, students must pass the exam on their first or second attempt. If they are unsuccessful, they will have to complete additional assessments before they can obtain a veterinary license.
The cost to write the NAVLE in 2022–2023 is $720. There is an extra fee of $345 for international applicants.
---
10.

There are additional licensing requirements in North America for veterinarians who did not graduate from an AVMA-accredited veterinary school.
(AAVSB)
In addition to passing the NAVLE, veterinarians who did not attend one of the 55 AVMA-accredited schools must demonstrate that their knowledge and skills meet the standards expected of someone practicing veterinary medicine in the United States or Canada.
There are several certification programs available in North America, which include the:
Program for the Assessment of Veterinary Education Equivalence (PAVE); accepted in 46 of the United States and all of Canada, Australia, and New Zealand
Educational Commission for Foreign Veterinary Graduates (ECFVG); accepted by all state regulatory boards in the United States
Certificate of Qualification provided by the National Examining Board of the Canadian Veterinary Medical Association (CVMA); accepted in Canada
All programs involve:
Demonstration of English proficiency
A written examination to confirm basic science and veterinary knowledge
Assessment of clinical proficiency and surgical skills
---
11.

Veterinarians are licensed in a specific state(s) or province(s). There are no national or international licenses in North America.
(AAVSB)
After passing the NAVLE (and obtaining additional certification, if necessary), veterinarians must apply to the licensing board of the state(s) and/or province(s) where they wish to practice. It is possible for veterinarians to hold more than one license, but they must pay the annual renewal fee for each board and fulfill their respective continuing education (CE) requirements.
---
12.

To maintain their license, veterinarians are typically required to complete around 10–20 hours of continuing education (CE) each year.
(VETgirl)
Each state and province set their own annual requirements for continuing education (CE). Many licensing boards prefer CE approved by the AAVSB's Registry of Approved Continuing Education (RACE) program, which ensures a high standard of educational quality.

How Much Do Veterinarians Earn?
13.

In 2021, the average annual salary of a full-time veterinarian in the United States was estimated to be $109,920.
(Bureau of Labor Statistics)
It is important to note that veterinary compensation varies greatly and depends on many factors, some of which include:
Type of practice (clinic, industry, academia, government, laboratory, etc)
Level of education (board-certified veterinary specialists earn more than general practitioners)
Years of experience
Small animal or large animal medicine
Geographic area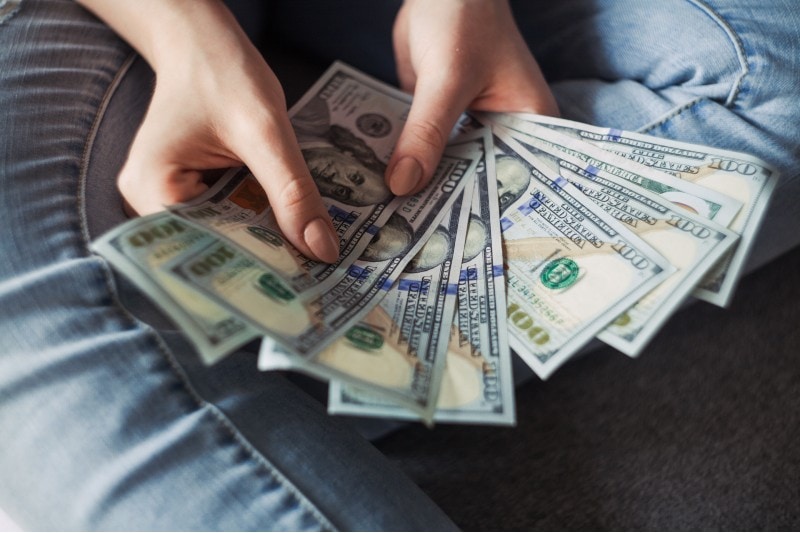 Frequently Asked Questions About Becoming a Veterinarian
How Should I Prepare for Veterinary School?
If you are thinking about becoming a veterinarian, it is important to have a solid foundation in high school biology, chemistry, and math. Maintaining good grades will improve your chances of being accepted into your undergraduate program of choice.
Most pre-veterinary students work towards an undergraduate degree in something like biology, zoology, or animal science. Regardless of the major you choose, you must complete all prerequisite courses required by the veterinary colleges you plan to apply to.
It is also important to gain hands-on experience with different types of animals, preferably in veterinary clinics. This will help you feel confident that a career in veterinary medicine will be a good fit for you. Most veterinary schools require a certain amount of experience for admission, and you will build connections with practicing veterinarians who can provide letters of reference and support you throughout your journey.
How Many Veterinarians Are There in the United States?
In 2021, there were a reported 121,461 veterinarians in the United States. (AVMA)
What Does the Future Look Like for Veterinarians?
There is a current shortage of veterinarians in North America. The Bureau of Labor Statistics (BLS) projects that veterinary employment in the United States will grow 19% from 2021 to 2031, with an approximate average of 4,800 job openings each year.
As a result, employers will need to continue offering higher salaries and better benefits to attract and retain veterinarians, which is good news for people hoping to join the profession.
Conclusion
It is not an easy journey to become a veterinarian. The competition to get into veterinary programs can be fierce, tuition and licensing are expensive, you must develop excellent clinical skills, and maintain a lifelong commitment to education.
Despite all of this, people continue to be drawn to a career in veterinary medicine because of the reward of helping animals and people. Given the current state of veterinary medicine, there should be plenty of opportunities for qualified candidates in the foreseeable future.
---
Featured Image Credit: Mikhail Nilov, Pexels