100+ Cream Colored Dog Names: Ideas for Beige & Tan Coats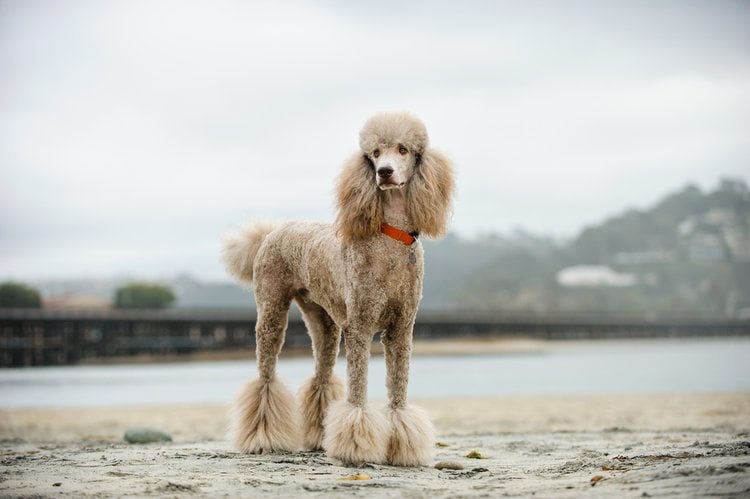 Cream, beige, tan, ivory, fawn, buff—the list could go on! Each of these off-white shades is a fairly common coat color when it comes to dogs. These warm hues are too rich to be grouped in with the white pups and too subtle to be considered brown. If you are looking to name your pup after their slightly toasted fur colors, we have gathered a list of names that will suit them marvelously. 
Whether your curious friend has undertones of yellow, red, orange, or even brown—there is sure to be a name here that matches them. Below you will find a list of the best cream-colored dog names. 

Female Cream Colored Dog Names
Sahara

Tawny 

Manila 

Stella 

Echo 

Sandy 

Calla 

Buffy 

Sierra 

Aspen 

Blondie 

Brie 

Alba 

Savannah 

Nilla 

Zahra 

Hazel 

Vanilla 

Astrid 

Honey 

Iris 

Turnip 

Ivory 

Fawn 

Ferrah 

Blanca 
Male Cream Colored Dog Names 
Flax 

Thistle 

Buckwheat 

Latte 

Tuscan 

Almond 

Denali 

Heron 

Alba 

Toastie 

Butters 

Coconut 

Skippy 

Mute 

Biscuit 

Caramel 

Cashew 

Woodie 

Saffron 

Corkie 

Marsh

Desert

Muffin 

Tofu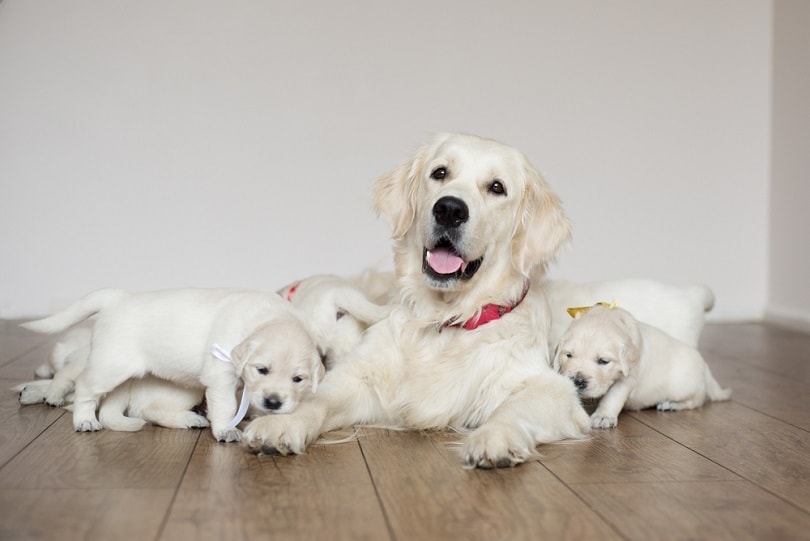 Funny Cream Colored Dog Names
Now, if your dog shares the same bright sense of humor as you, you might be interested in a funny name. Here are a few of our favorites. 
Bagel 

TumbleWeed 

Dust 

Taquito 

Tornado 

Ugg 

Nutty 

Chowder 

Toast 

Barley 

Creamer 

Wift 

Teabag 

Cracker Jack 

Nugget 

Walls 

Snickers

Cornbread

Pelt 

Churro 

Cutlet 

Crisp 

Twinkie 

Bready 

Scotch 

Doughy 

Tuna 
Cute Cream Colored Dog Names
Cuteness is not measured by size—whether you have a tiny furball or a massive fur baby, we know they are likely the apple of your eye. Pair your pooch with one of these adorable dog name ideas!
Butters

Honey 

Pudding 

Creamy 

Sugar 

Carnivorous 

Buttermilk

Whisper 

Casper 

Oak 

Sprite 

Nutmeg 

Pearl

Thunder 

Chip 

Marshmello 

Chestnut 

Waffles 

Cloudy 

Toffee

Maple 

Summer

Dazzle 

Taffy 

Orchid 

Cream Puff 
Bonus: Dog Breed Most Likely to have a Cream Coat 
These are the top breeds known for their tawny locks: 
Finding the Right Name for Your Dog
Selecting your pup's name might not be as easy as choosing out your new pup but you should at least have some fun with the process. Many of the names on this list could be potential winners for those looking to find a name as creamy as their dog's fur. We have listed a few helpful tips that could help you ultimately narrow your favorites down to one! 
Say each out loud. Use the name in a few different tones to get a true feel of how it would sound if you were to choose it. 
Keep it simple. Your pup will be more receptive to a name that is only one or two syllables. This will be a major factor in quick and effective training too! 
Ask for a few opinions. If you are truly struggling with selecting just one, ask for a few trusted opinions. You might even test a few out on your puppy to see how they react! 
At the end of the day, you should love it above all else. Your pup will grow into whatever you decide so don't overthink it! 
If you need a bit more inspiration before making a decision, here are a few other popular name posts: 
---
Feature Image Credit: everydoghasastory, Shutterstock