100+ Mexican Dog Names: Ideas for Your Perrito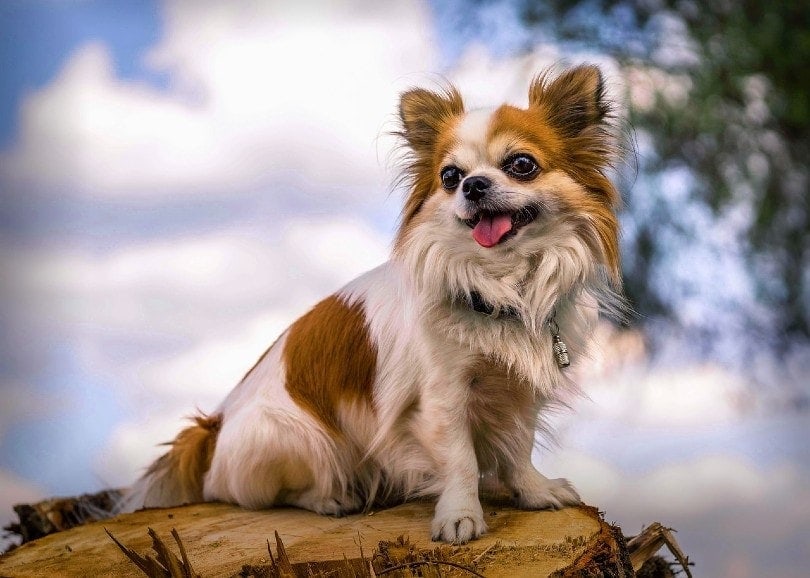 Hola, amigos Bienvenidos! Hello friends, and welcome!
You don't have to have a hairless Mexican Xolo to be interested in giving your sweet dog a Mexican name. Mexican names range from classic to cute to funny – and everything in between – making them perfect for any fun-loving dog. Mexico also has a rich culture full of music, spirituality, art, and food, so it's no wonder you're wanting to pay tribute to such an incredible country.
No matter what kind of dog you have, you can probably find a great name on this list. We've gathered unique names for boys, girls, and specifically for Chihuahuas. Don't wait any longer. Scroll down to find a name that's perfecto!

Female Mexican Dog Names
Susana
Fresca
Hola
Maria
Tulum
Gabriela
Oaxaca
Sonora
Fiesta
Margarita
Puebla
Paz
Alma
Sol
Salma
Rita
Yuca
Sierra
Agave
Clara
Anna
Reynosa
Alejandra
Alba
Sangrita
Iris
Isabel
Bonita
Maize
Maya
Celaya
Male Mexican Dog Names
Esteban
Matamoros
Oscar
Saltillo
Colima
Leon
Mario
Azulejo
Alberto
Gabriel
Miguel
Antonio
Emilio
Blanco
Santo
Javier
Pablo
Cancun
Francisco
Quintana Roo
Carlos
Pedro
Cordero
Sergio
Toro
Juarez
Luis
Domingo
Juan
Benito
Amigo

Mexican Names for Chihuahuas
We all know the Taco Bell dog, but not many people know that her real name was Gidget. The adorable little Chihuahua was part of an incredibly successful marketing campaign, coining the phrase "¡Yo quiero Taco Bell!" – meaning, I want Taco Bell. It sounded so much better coming from an adorable Chihuahua. Chihuahua is also a state in Mexico, so it is only natural to want a Mexican name for your little Chihuahua love.
Tigre
Tabasco
Arroz
Esmeralda
Paco.
Eva
Pequeño
Cecilia
Gidget
Risa
Vida
Niña
Frida
Lobo
Mariposa
Pepe
Yolanda

Funny Mexican Dog Names
This next list truly shines even without an introduction! Clever and witty names for our pups are often used as nicknames alongside a formal name. Whether you are on the hunt for an everyday name and want it to be light and comical, or your goofy pup has finally come out of their shell and you're interested in giving them a funny nickname – this next set is for you!
Dante
Perro
Quesadilla
Churro
Taco
Aztec
Salsa
Tequila
Nacho
Hombre
Mezcal
Che
Enchilada
Burrito
Mujer
Diablo

Cute Mexican Dog Names
Looking for a name that flows like a shot of tequila, and is sweeter than a churro? Well, this next list offers just that! We have noted some of the most popular cute names inspired by Mexico! Regardless of the size of your pup, giving them an adorably fun name from this list is sure to increase their cute-ability!
Coco
Corazon
Chico
Amiga
Manana
Azul
Amarillo
Chiapas
Sonrisa
Flor
Amor
Querida

Spanish Dog Names Inspired by Mexico
You might be interested in something a bit more authentic – and nothing would as original and fun as a Spanish name! Although these ideas may take a bit of practice to perfect the pronunciation (say that fast five times), they are unique and pretty cool if we do say so ourselves.
Pequeno (Small)
Perra / Perro (Dog)
Gordo (Fat)
Grande (Large)
Mono (Monkey)
Ruidoso (Loud)
Gato / Gata (Cat)
Torpe (Clumsy)
Tonto / Tonta (Dumb)
Flaca (Skinny)
Suerte (Lucky)
Maloliente (Smelly)
Cuatro (Four)
Rio (River)
Perrita / Perrito (Puppy)
Dos (Two)
Estrella (Star)
Chico (Boy)
Captura (Catch)
Frio (Cold)
Mullido (Fluffy)
Canta (Sing)
Blanca (White)
Dulce (Sweet)
Roja (Red)
Tipo (Dude)
Azul (Blue)
Amarosa (Loving)
Picante (Spicy)
Dura / Duro (Tough)
Riendo (Laughing)
Nina (Girl)
Fuerte (Strong)
Lindo (Cute)
Caliente (Hot)
Luna (Moon)
Enchanto (Charm)
Suave (Soft)
Noche (Night)
Oscura (Dark)
Pez (Fish)
Brillar (Shine)

Finding the Right Mexican Name for Your Dog
Whether you have a Chihuahua or a Pitbull, we hope this list has helped you find the perfect name. Cute, funny, classic – whatever you're looking for, we've gathered plenty of great names inspired by the wonderful country of Mexico. Now it's your turn to pick one!
Remember that regardless of the Mexican dog name you've decide on, your little pup will love it, learn it, and respond to it. Choosing a name should be a fun process, so let loose, try imagining yourself with a pup of many names, and trust your gut instinct. You'll know the name as soon as it rolls off your tongue. You might also want to test out your favorites on your family, or close friends to see which they like to the best. Also giving your pup a week or two to settle in before choosing a name may be beneficial in the sense that additional time will allow them to come out of their shell and let their true personality shine!
But, if you still can't decide just yet, that's ok too. Why not take a look at our other lists? There are so many more names where these ones came from:
---
Header Image Credit: liggraphy, Pixabay