10 Best Pet Insurance Providers in Kentucky – 2023 Reviews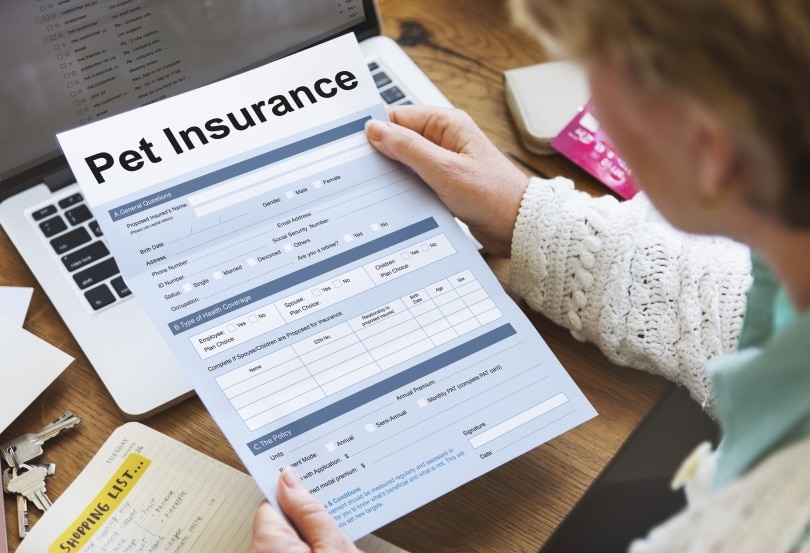 Pet insurance is taking the world by storm. Many pet owners are flocking to the support of insurance companies to ensure that their pets can get the proper veterinary care—especially in dire emergency situations. If you live in Kentucky, you might wonder what your best options are. Luckily you have options that span not just in Kentucky but across America.
Here are 10 of the best insurance companies we could find available for owners today. Hopefully, our reviews are thorough enough to help you pick out the exact company that will work with your pet's needs.
A Quick Look at Our Winners in 2023
Rating
Image
Product
Details

Best Overall

Trupanion Pet Insurance

Pays your vet directly
Innovative plans
Lock-in price
Click to Get Quote

Lemonade Pet Insurance

Lots of savings opportunities
Good customer service
Click to Get Quote

Embrace Pet Insurance

Affordable, flexible plans
Great customer service
Broad coverage
Click to Get Quote

Bivvy Pet Insurance

Set premium
Budget-friendly
Straightforward coverage
Click to Get Quote

Figo Pet Insurance

100% reimbursement rate options
Covers preexisting conditions in certain circumstances
Click to Get Quote
The 10 Best Pet Insurance Providers in Kentucky
1.

Trupanion Pet Insurance—Best Overall
| | |
| --- | --- |
| Reimbursement Rate | 90% |
| Deductible | Varies |
Trupanion Pet insurance stepped on the scene to offer customers a comprehensive list of coverage with tons of perks and benefits—especially for younger pets. We think that as the company grows, it will continue to beat out competitors with its innovative concepts.
Coverage
instead of giving you a rundown on what Trupanion covers, you can get a quick rundown if you click here. What is unique about this company is that they pay your vet directly. So, it takes out a lot of the hassle for you so you can focus on your pet's health.
Customer Service
Trupanion has terrific customer service that makes it easy for customers to keep in contact. You can get ahold of a representative via telephone or chat on the main website.
Pricing
Pricing really varies what's Trupanion because they don't come up with costs like a normal insurance company. Your premium is decided by the age of your pet when you enroll. For instance, a healthy puppy will cost a lot less to cover than an older senior.
However, once you get trooping in coverage, your rate is locked in for your pet's lifetime. That's why we think it would work best for younger animals so you can reap the benefit of a lower premium longer.
Pays your vet directly
Innovative plans
Lock-in price
Might be expensive for seniors
---
2.

Lemonade Pet Insurance
| | |
| --- | --- |
| Reimbursement Rate | 70-90% |
| Deductible | $100, $250, $500 |
Lemonade Pet Insurance is yet another aspect of coverage that the company already offers on other aspects of living. Once they tacked on pet insurance, we think that they have some pretty worthy policies that could deserve some attention.
Coverage
We love how easy lemonade makes coverage and claims. Everything is very convenient. However, it also has its downfalls. For instance, if you have lemonade coverage and cancel your policy, any diagnosis your pet has encountered during the policy will be considered a preexisting condition for any policy in the future. So that's important to keep in mind when you're deciding.
Covered
Diagnostics
Procedures
Medication
Wellness exams
Intestinal parasite test
Heartworm test
Blood work
Vaccinations
Fela and heartworm medication
Medical advice chat
Customer Service
Lemonade is super easy to get ahold of and their customer service representatives are ready to help you out anytime. They also include a 24/7 medical chat to policyholders so you can get any questions that you have answered by a professional.
Pricing
With pricing, Lemonade has a standard rate that fluctuates with the coverage options you pick. You can also save money on policies if you have a bundle, multiple pets, or an annual fee discount included.
Lots of savings opportunities
Good customer service
---
3.

Embrace Pet Insurance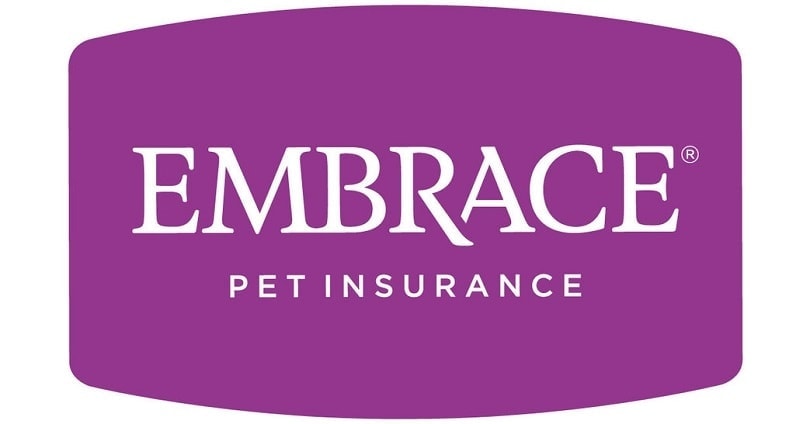 | | |
| --- | --- |
| Reimbursement Rate | 90% |
| Deductible | Varies |
Embrace is another great provider to check out. They have wide coverage plans and are among the most popular companies that offers pet insurance.
Coverage
We really love that Embrace will consider preexisting conditions. If your pet has been symptom-free for 12 months before coverage starts, they are eligible for coverage. We think it's important for more companies to take an interest in these target areas to improve the customer experience.
Covered
Some pre-existing conditions
Dental illness
Breed-specific congenital and genetic conditions
Cancer
Chronic conditions
Preventable conditions
Orthopedic conditions
Complementary treatments/ rehabilitation
Emergency care
Hospitalizations and surgery
Specialist care
Diagnostic testing
Prescription drugs
Customer Service
Embrace has an incredibly sound customer service base ready to help you at every turn. Sign-up is very easy, and the representatives quickly walk you through the process. It's also easy after that, from questions to claims. They have tons of resources on their website that you can also take advantage of.
Pricing
Embrace has average pricing that fits in the budgets of most consumers. We think they have some pretty flexible options and seem willing to work with you providing fast and efficient information. They also add on a few discounts if you have multiple pets, along with other perks. Speak to your representative about specific options in Kentucky.
Affordable, flexible plans
Great customer service
Broad coverage
Might not work for all budgets
---
4.

Bivvy Pet Insurance
| | |
| --- | --- |
| Reimbursement Rate | 50% |
| Deductible | $100 |
Bivvy Pet Insurance as an incredibly affordable choice for most healthy adult dogs or cats. We love the simplicity of it, and we think your bank account won't even notice the monthly premium deduction.
Coverage
Bivvy has some really terrific coverage options for the cost. It is an efficient, effective insurance with low monthly premiums. However, they have annual caps of $2000, which can potentially deter some buyers.
Covered
Illness
Accidents
Hereditary conditions
Congenital conditions
Cancer
Diagnostic treatment
X-rays and ultrasound
Blood tests
Surgery
Hospitalization
Prescription medications
Emergency care
Orthodontic treatment
Not Covered
Pre-existing condition
Preventative care
Spay and neuter surgery
Cosmetic surgery
Air ambulances
Boarding
Cloning
Customer Service
Bivvy might not have all its ducks in a row regarding customer service just yet. The contact options are limited to mail or telephone. Because you have to mail claims, this can delay payouts, which is definitely not an insurance company for instant reimbursement rewards.
Pricing
Pricing is the best part about Bivvy. It is a straightforward system charging a $15 monthly premium with no hang-ups or add-ons. They also offer pet credit for tight money situations. See if you qualify.
Set premium
Budget-friendly
Straightforward coverage
Poor customer service options
---
5.

Figo Pet Insurance
| | |
| --- | --- |
| Reimbursement Rate | 100% |
| Deductible | $100-$1,000 |
Figo Pet Insurance offers comprehensive coverage for dogs and cats with perks. We think they should definitely be in your consideration, although they have varying deductibles that can get quite pricey.
Coverage
Figo offers a wide array of coverage. They also consider preexisting conditions if your pet has been symptom-free for 12 months.                     
Covered
Emergency and hospitalization
Surgeries
Veterinary specialists
Diagnostic testing
Knee conditions
Prosthetics and orthopedics
Hereditary and congenital
prescriptions
Hip dysplasia
Chronic conditions
Dental illness and injury
Imaging
Cancer treatments
Wellness coverage
Veterinary exam fees
Not covered
Pre-existing conditions
Experimental procedures
Breeding, pregnancy, or whelping
Cosmetic surgery
Cloned or cloning procedures
Most parasites
Customer Service
At Figo, they take customer service very seriously. They offer so many options for customers to keep in touch. You can call in anytime or get ahold of them via the website. They also have an around-the-clock medical staff to answer any pet-related questions.
Pricing
Even though Figo might be more expensive than other coverage options, they also have a reason. In some circumstances, they offer a 100% reimbursement rate, making the monthly premium worth every dollar. It's the only company we found that offers total reimbursement.
100% reimbursement rate options
Covers preexisting conditions in certain circumstances
More expensive than other plans
---
6.

Pumpkin Pet Insurance
| | |
| --- | --- |
| Reimbursement Rate | 90% |
| Deductible | $100, $250, $500 |
Pumpkin Pet Insurance is one of our favorites because they have such a clean well-presented website for customers to check out. It's incredibly easy to get ahold of them and they have no problem walking you through every step of the process.
Coverage
We think that pumpkin sums it up in one big who rob. Although coverage doesn't start technically until 14 days after the policy begins. Here's what's covered.
Covered
Eye, ear, and skin infections
Digestive illness
Hip dysplasia
Cancer and growths
Parasites and infectious disease
Orthopedic injuries
Swallowed objects
Diagnostics
Emergencies
Microchipping
Dental illness
Hereditary conditions
Behavioral issues
Exam fees
Alternative therapies
Prescription food
Customer Service
Pumpkin has customer service representatives on standby to help customers through every process step, from quotes to claims. You can get in contact with them using the phone number listed on the website.
Pricing
We think that pumpkin has very fair pricing with what their plans cover. We love their reimbursements rates, and typically tend to be very high, upwards of 90%. They also offer additional discounts on multi-pet policies.
Terrific pricing and coverage
Perks and discounts available
Excellent reimbursement rates
---
7.

Healthy Paws Pet Insurance
| | |
| --- | --- |
| Reimbursement Rate | 90% |
| Deductible | Varies |
Healthy Paws Pet Insurance we're practically The Pioneers in pet insurance, being the first on the scene to offer coverage for pets. But since then, their reputation has been a little masked by competitors. Still, they are one of the best insurance companies you can pick for health insurance for furry friends.
Coverage
Healthy Paws has a pretty comprehensive list of coverage. However, the only downfall is that claims typically take up to 10 days to process. So, they are a little behind other competing companies regarding reimbursement wait times.
Covered
Illness
Accidents
Hereditary conditions
Congenital conditions
Chronic conditions
Cancer
Diagnostic treatment
X-rays, blood tests, ultrasounds
Surgery
Hospitalization
Prescription medication
Emergency care specialty care
Alternative therapies
Not Covered
Pre-existing conditions
Exam fee
Preventative care
Spaying/ neutering
Anal gland expression
Boarding
Behavior modification
Customer Service
Healthy Paws Has Tons of FAQ Information on their website. However, if your questions go unanswered and you're having trouble with any part of the process, they are ready and willing to help you out.
Pricing
Healthy Paws has pretty middle-of-the-road pricing and comparison to other competitors. But you get a $25 gift certificate for any person you refer to the company. It's called the Refer-A-Friend program.
Offers rewards
Great website setup
Leaders in the industry
---
8.

ASPCA Pet Insurance

| | |
| --- | --- |
| Reimbursement Rate | 90% |
| Deductible | $100, $250, $500 |
Unsurprisingly, the ASPCA wants to get in on offering pets' comprehensive coverage. This foundation already caters to so many aspects of domesticated animal Wellness around the board.
Coverage
You can select from different plans with the ASPCA, including complete coverage and accident-only policies see you can get the most out of what they offer.
Covered
Accidents
Dental disease
Hereditary conditions
Illness
Behavioral issues
Not Covered
Pre-existing conditions
Cosmetics procedures
Breeding costs
Preventative care
Customer Service
The ASPCA does not take customer service lightly. They have tons of avenues of communication open for people who oh hold policies or want to quote. On their website, their contact page puts you in touch with customer service representatives, licensed vets, media professionals, and even an application called go fetch pay reimbursement. You can also use their fax number to submit claims traditionally.
Pricing
The ASPCA is flexible when it comes to pricing, being affordable for most budgets. Plus, they offer a 10% discount for multiple pet policies.
Flexible pricing
Available discounts
Lots of contact options
Doesn't offer as much coverage as other companies
---
9.

Nationwide Pet Insurance
| | |
| --- | --- |
| Reimbursement Rate | 50-70% |
| Deductible | $250 |
Nationwide Pet Insurance might be a hair more costly than some other selections on our list but hear us out. Nationwide is the only insurance company to date that offers exotic pet insurance covering a variety of animals. So, if you love not just dogs and cats, but other small animals, including birds and reptiles, this might be the company you need.
Coverage
Nationwide covers a variety of conditions and multiple species. Not all coverage information is listed on the website, however they do give you a list of exotic pets that they offer coverage for.
Not Covered
Taxes
Waste
Grooming
Boarding
Preexisting conditions
Customer Service
Nationwide is a company in general has excellent customer service and multiple avenues of contact. You can easily receive a quote on the website plus they have a tap to call button where you can simply click a link on the website to get connected. So they're already established in that sense and we think that they deserve credit for that.
Pricing
Nationwide policies vary depending on what coverage you select and the type of pet that you are receiving coverage for. For the most part you can find a plan that suits any budget period plus, they offer a 100% money back guarantee for the first ten days after policy activation.
Exotic animal coverage
100% money back guarantee
Easy to navigate process
---
10.

AKC Pet Insurance
| | |
| --- | --- |
| Reimbursement Rate | 70-90% |
| Deductible | $100-$1,000 |
If you are a dog owner with a purebred registered with the AKC, we highly recommend AKC pet insurance period they have excellent coverage options, especially if you're a breeder. Because of their personalized coverage, they offer a lot that other companies don't. However, because this is a dog specific company to begin with, they do not cover any other animals including cats.
Coverage
Covered
Injuries
Allergies
Broken bones
Cancer
Emergency care
Hospitalization
Lab tests
Physical therapy
Surgery
Tooth extraction
Customer Service
The AKC takes customer service to heart, offering a wide variety of ways to help out policyholders. They offer a 24-hour veterinary support line, an app called TrailTrax to keep track of claims, and other methods of contact on their website.
Pricing
Pricing through the AKC is typically a little more expensive than other options. However, because they cover breeding and additional associated costs, it can be a really terrific option if you are in this field. But because most people aren't, it scored our last spot in the number 10 slot.
Dog specific coverage
includes breathing services
supportive customer service
Doesn't cover cats
Expensive
Buyer's Guide: Choosing the Right Pet Insurance Provider in Kentucky
What to Look for in Pet Insurance (for Cats, Older Dogs, Etc.)
The entire reason for buying an insurance policy for your pets is to keep them safe in dire situations. You'll want to make sure that not only do you have access to a veterinarian, but you also have the funds to take care of anything that might occur. So, you want to choose an insurance company that will hold up their end of the bargain. Here are several aspects we consider when thinking of the best insurance companies.
Policy Coverage
It's important to know upfront what a policy covers. If you simply pick a policy and go with it without reading what it entails, you might be upset to encounter an issue that isn't covered when you're visiting your vet. It's essential to think about what matters to you in a policy. Are you looking for wellness coverage? Do you need an insurance company that possibly considers preexisting conditions? All of these are valid aspects of policy coverage. So, always speak to a representative and look at the list to determine coverage for each policy.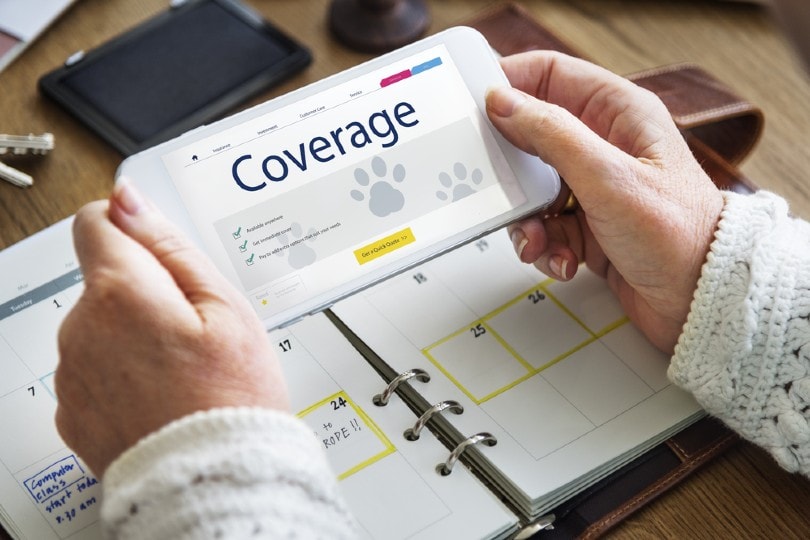 Customer Service & Reputation
When you're dealing with insurance, customer service is paramount. They will get you through some pretty big things, including submission of claims, beginning your policy, and maintaining premiums. Reputation is important. You'll want to choose a company that cares about its customer base without lacking.
Claim Repayment
Claim repayment is a big deal. Certain insurance companies have different reimbursement rates that can vary based on exactly what procedures or testing your vet performed.
Price Of Policy
Naturally, you're going to want a plan you can afford—pricing matters in many different aspects. First, you have to consider the monthly premium. Can you afford the payments? Also, does the company have high enough reimbursement rates to satisfy your needs? Is the reimbursement rate worth the monthly premium? We just have to make sure you're getting your money's worth.
Plan Customization
For some people, it's essential to have a customizable plan. Sometimes certain animals require specific types of care over others, so it's important to ensure that it's covered before anything begins. Also, you'll want it to be pretty easy to make changes instead of complicated hoops you have to jump through.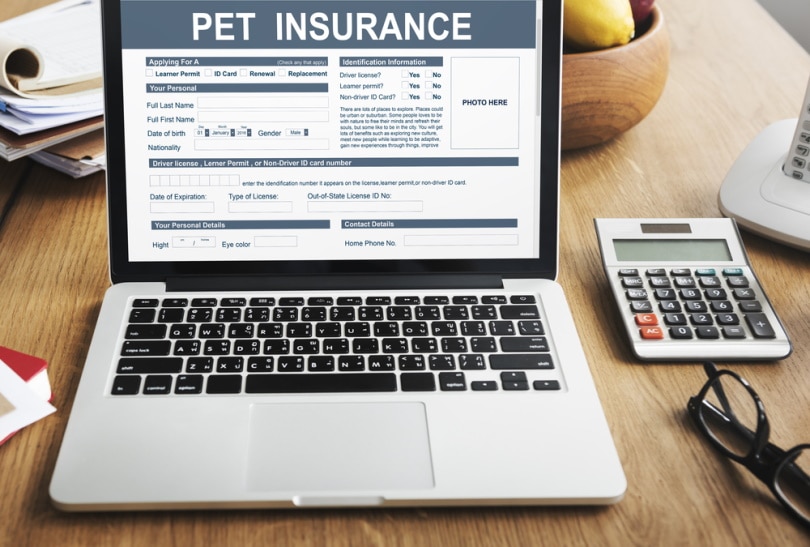 FAQ
Can I Get Pet Insurance Outside the U.S.?
Whether you can get pet insurance outside of the U.S. depends significantly on the type of company you choose. If you want an international company that accepts insurance in the United States and other countries, it's essential to read the fine print to ensure that is possible. Also, if you reside in another country, you might wonder if you have options. Check with local sources to see what insurance companies cover pets in the area you'll be.
What If My Insurance Company Is Not Listed In Your Reviews?
We are not trying to knock your current insurance company. We completely understand that everyone's needs are different. We picked the 10 of the best insurance companies that could benefit the majority of customers, in our opinion. If you were already satisfied with the insurance policy you have for your pets, there's no need to switch or look elsewhere. If you're happy with the policy coverage, reimbursement rates, and other features of your insurance company, we say if it isn't broke, don't fix it.
Which Pet Insurance Provider Has the Best Consumer Reviews?
All insurance companies on our list get pretty raving customer service reviews. However, our top peg definitely takes the cake for this, in our opinion. Embrace offers someone to work with you every step to provide you with easy experiences.
What Is the Best and Most Affordable Pet Insurance?
Bivvy definitely takes the cake when it comes to affordability. Almost every person can fit a $15 monthly budget into their finances. However, you have to keep in mind that their reimbursement rates are always 50%.
Do All Companies Accept Senior Pets?
Many insurance companies have a cutoff when it comes to age. As your pet gets older, they are more likely to have health issues and can be a big liability for companies. So, while it might seem unfair, a lot of the companies you see, even those on our list, will have cut-offs that it's important to be aware of before wasting your time with quotes and other investments.
What the Users Say
Seeing what real-life users think about an insurance company speaks volumes. Many people who hold policies feel that this is excellent if they run across financial hard times or can't pay for emergency care or veterinary issues right up front.
Tons of factors play a role in customer satisfaction. They could look at another where an insurance company excels in one right. That's completely to be expected.
Which Pet Insurance Provider Is Best for You?
Only you can decide what insurance company is the best for you and your pets. There are several factors to consider, but hopefully, we've given you a breakdown of each of these fantastic companies so you can make the most informative decision for your household.
Conclusion
We love Trupanion Pet Insurance the most because we think it can benefit the widest variety of customers. The reimbursement rates are high, and the deductibles are low. Definitely check them out and get in touch with the customer service representative to figure out a quote.
If affordability is your main concern, Lemonade pet insurance is top-notch. They have great coverage plans that won't cost you fortune.
No matter what insurance company you pick, ensure they cover the aspects of veterinary care you seek. Best of luck shopping for pet insurance; we hope your pal is protected. Thanks for sticking with us and checking out these reviews.
See also:
---
Featured Image Credit: Rawpixel.com, Shutterstock