100+ Pop Culture Dog Names: Trendy, Unique & Relevant Ideas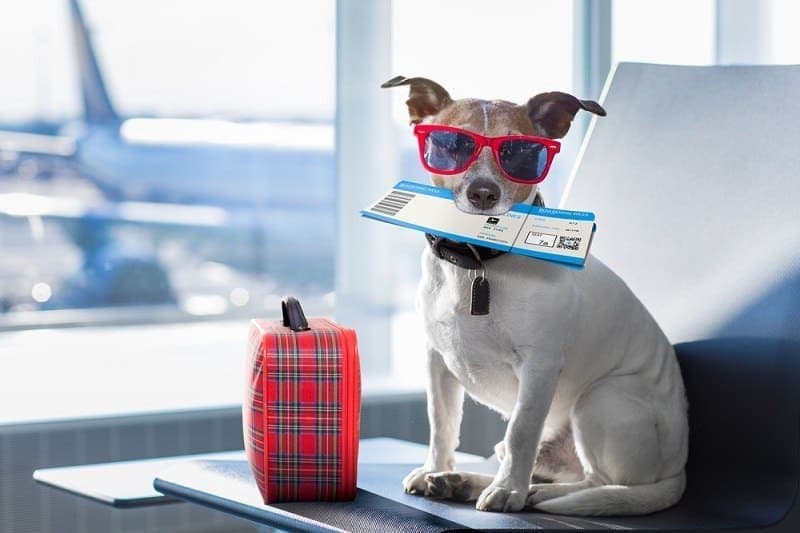 In a world where everyone is constantly tuned in – watching the latest movie release, listening in on the hottest new music, keeping current in their socials, and following the most prominent and famous people in the world, it's no wonder we are smitten with Pop Culture. For a ton of us, Pop Culture influences what we do and how we do it – and keeping up with the Kar … culture has become one of the main sources of entertainment in our lives (aside from the eminent and overwhelming sense of joy and pure bliss we get from our pups, obviously!) So it would only be natural that such an influential topic would be a SUPERB idea for finding a name for your new fluffy ball.
Of course, there are many aspects of this concept, but not to worry! No matter your PC poison, we most certainly have included it in our list Pop Culture inspired dog names. Covering the basics of music, movies, and sports – all the way to socials and fashion! Best believe the name you have been searching for is among this list – grab your popcorn as we take you on a pop culture journey!
Our female and male suggestions for pop culture dog names are for all current and cool pups. If you are looking to keep it canine – one of these will be for you!

Pop Culture Female Dog Names
Some of the more famous pop culture inspired dog names come from social media these days, others still come from movies. We've listed where the names come from, and if you don't know them already, have a look, you'll probably fall in love.
Marnie | Instagram

Daisy | Movie – John Wick 

Mishka | Youtube 

Maru | Instagram 

Lady | Movie – Lady and the Tramp 

Akamaru | Anime – Naruto 

Everest | Television – Paw Patrol 

Blue | Television – Blues Clues 

Gidget | Movie – Secret Life of Pets 

Maddie | Instagram 
Pop Culture Male Dog Names 
Boo | Facebook  

Scooby | Movie – Scooby-Doo 

Bob | Movie – The One and Only Ivan 

Tuna | Instagram 

Doug | Instagram 

Buck | Movie – Call of the Wild 

Brian Griffon | Television – Family Guy 

Norbert | Star of Children's Book & Instagram 

Bolt | Movie – Bolt 

Corgnelious | Instagram 

Mani | Instagram 
Music Inspired Pop Culture Dog Names
Music has a way of affecting people – speaks to hearts, gives them inspiration, uplifts us, breaks us down, and can be one of the most creative outlets one may have! Many of these traits can be found in our pets and just as Fido, music may be the key to the next viral video!
Bruno 

Cardi 

Gaga

Grande 

Bebe

Demi 

Dua 

Maren

Bear 

Adele 

Lizzo 

Eilish 

Cyrus 

Bazzi 

Jepsen 

Deirks 

Kane 

Zayn

Jonas 

Malone 

Mendez 

Mars 

Swift 

Sia 

Gomez 
Dog Names From Movies
Kudos to those classics and hello to the always fresh new titles – movies are an excellent but temporary escape from the real world. The characters, storylines, and ability to shut the brain down for a moment are pretty special and can be one of the simplest forms of entertainment – similar to that of our brand new furballs! 
Yoda 

Ferris 

Baxter 

Woody

Forrest 

Loki

Kylo

Minion

Buzz

Hobbs

Wick

Katniss 

Hannibal 

McLovin

Batman 

Jigsaw

Marvel

Groot

Neo 

Gollum

Frodo

Atomic

Flint 

Bond 

Truman 

Hermoine

Noah 

Dory

Dogma 

Vadar

Juno 

Naveen 
Television Inspired Pop Culture Dog Names
Reality to sitcom, newsroom to Netflix – we truly cannot get enough of these shows! Binging a new show with your puppy might just be the next item on your checklist once you've found their name. 
Britta | Community 

Greta | Days of Our Lives 

Archie | Riverdale 

Marnie | Girls 

Parker | Desperate Housewives 

Milo | Gossip Girl 

Dash | Kardashians 

Cosmo | Seinfeld 

Cooper | Mad Men 

Lucille | Arrested Development 

Finn | Glee 

Arya | Game of Thrones 

Dwight | The Office 

Conrad | The Hills 

Bradshaw | Sex and the City 

Chandler | FRIENDS 

Elliot | Law & Order

Dexter | Dexter 

Grey | Greys Anatomy 
Sports Pop Culture Dog Names
Although we haven't been able to watch many of our favorite athletes in action, doesn't mean they haven't been in the game! Sports fanatics will agree that these people have continued to keep a 
LeBron 

Woods 

Ronaldo 

Serena 

Novak 

Messi 

Brady 

Neymar 

Beckham 

Santos 

Gareth 
Nerdy Pop Culture Dog Names
The smartest names in the world have been making money moves – see the founder of Amazon and Telsa! A bright and innovative name is a pretty cool idea for a new pup! These next are a few of our favorites:
Bezo

Elon 

Merkel 

Jinping 

Trump

Putin 

Gates 

Modi 

Musk 

Zucker 

Obama

Shinzo 

Trudeau 

Pence 
Fashion Pop Culture Dog Names
Seems having the right outfit can be the mood changer of the century. The only thing that could send this over the top – a matching outfit for your new dog! A daily photo of your perfectly paired OOTF would be sheer magic!
Chanel 

Dolce 

Dior 

Gabbana 

Yves 

Laurent 

Yeezy 

Donatella 

Gucci 

Vera 

Stella 

Vuitton 

Hermes 

Louie V 

Manolo 
Book Inspired Pop Culture Dog Names
Old fashioned hardcovers may be a thing of the past, but best believe books are far from over. Audiobooks have taken the world by storm – you might even get a good listen in with your new pup! Here are a few pup names pulled from the most current book pages, titles, and authors:
Turner 

Gospel 

Atticus 

Noble 

Rodham 

Vivek 

Jemisin 

Poe

Cohen 

Mandel 

Fairest 

Drifts

Hornby 

Meiko 

Barnes 

Winnie 

Bella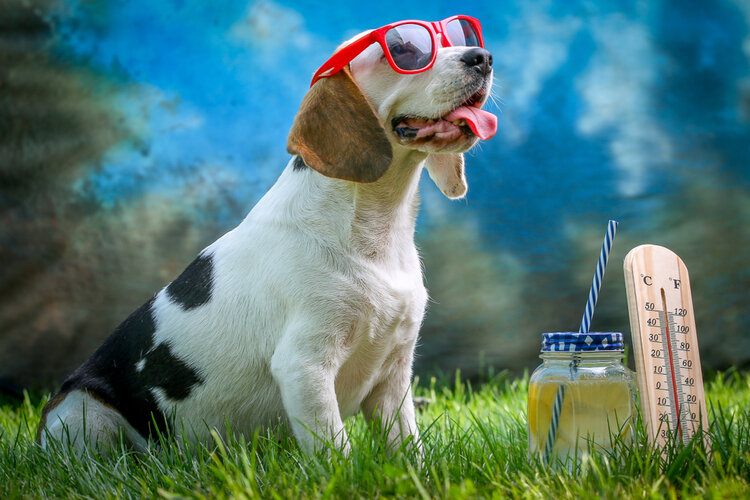 Pop Culture Dog Names Inspired by Socials 
Likely one of the first things we check when waking up and the last thing we take a look at before bed – social media sites, otherwise, and more chicly, known as Socials. Not only do we get a sneak peek into the lives of our favorite people, but we also get to follow our fellow pup lover's as they post their pets. These accounts have become incredibly popular for apparent reasons. Here are our top suggestions for pop culture dog names inspired by social media!
Insta 

Badoo 

Tagged

Flix 

Wane

Tic 

Boomerang 

Snap 

Tout

Taringa 

Skype 

Zoom 

Flickr

Vine 

Quora 

Twitt 

Tok

Reddit 

Gram 

Viber 

Buffer 

Pint 

Tumble 

Baidu 

LinkedIn

Finding the Right Pop Culture Name for Your Dog
Adopting a dog, in all aspects, should be fun and exciting! Finding that perfect name for your pup is no exception. Although knowing where to start might be a bit overwhelming, we hope that you were encouraged by our Pop Culture inspired list of dog names and came out with a winning match! With current and influential suggestions taken from music, movies, television, sports and so much more, we are certain that there is a name for every type of dog. 
If this set of names wasn't quite right for your dog, you might find a few great ideas among one of our other dog name posts linked below: 
---
Feature Image Credit by: Javier Brosch, Shutterstock