100+ Sports Dog Names: Ideas for Athletic & Fun Dogs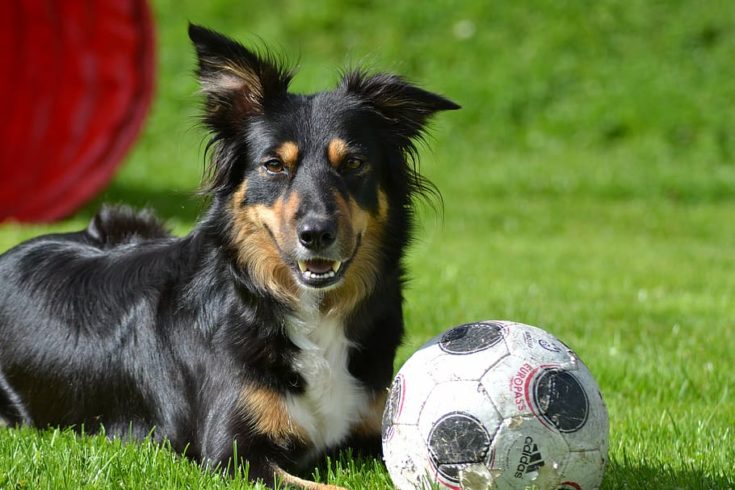 Are you a sports fan? The athletic world could be a perfect inspiration for your dog's name.  If your new puppy is strong, agile, and fun-loving, a name inspired by your favorite sport or athlete could be just right. 
From tennis to football, Olympics to World Series', there are so many incredible sports-inspired names to choose from, it can be hard to know where to start.
To help you find a great sports-themed name for your pup, we've put together this list of over 100 great options. Choose from sporty names for male and female dogs, or look for your favorite teams on our list of sports team dog names.

Female Sports Dog Names
Olympia
Hoop
Angelique
Billie
Kwan
Tiger
Relay
Aly
Magic
Bird
Montana
Kathy
Winner
Gold
Babe
Lap
Bo
Simone
Bronze
Love
Hop
Knockout
Point
Coco
Danica
Silver
Vonn
Michelle
Peyton
Sprint
Wynn
Leap
Male Sports Dog Names
Ball
Hawk
Yogi
Blitz
Jordan
Dempsey
Tony
Fighter
Bruiser
Basket
Beckham
Barkley
Astro
Jump
Archer
Boxer
Ty
Brady
Gordy
Michael
Touchdown
Basket
Apollo
Kobe
Run
Hurdle
Woods
Cobb
Battle
Willie
Goal
Tyson
Shaq
Hamm
Sports Team Dog Names
The list of sports team names are endless, but ones that are perfect to suit a sporty pup are few and far between. We've put together a list of our favorite names, and many of them are great teams to root for as well! Scroll down to see the top sports team dog names on our mind.
Buccaneer
Maple Leaf
Eagle
Warrior
Galaxy
Cardinal
Celtic
Liverpool
Manchester
Colt
Chelsea
Packer
Ram
Dolphin
Cowboy
Avalanche
Saint
Lion
Falcon
Patriot
Maverick
Giant
Knick
Sox
Bull
Raider
Jaguar
Arsenal
Rocket
Angel
Cub
Raptor
Bronco
Laker
Chief
Viking
Ranger
Bear

Finding the Right Sports Name for Your Dog
Have you found a sports-related dog name for your furry ball of energy? There are so many awesome ones to choose from. Keep in mind, no matter what you choose, your little friend will love it and wear it with the pride of winning an Olympic medal.
Trust your instincts on this one, because ultimately, you're the one who knows your pup the best. Say the name aloud a few times before you make the final decision as well, as things that look great on paper or a jersey, may not flow off the tongue when you're training. You also want a name that will suit your pup's personality. For example, a Border Collie named Patriot makes a little more sense than Giant. Unless you're a Giant's fan, of course.
We truly hope this list has helped you decide which athletic name is perfect. Any sporty dog will love a powerful and fun dog name! This could be your chance to honor the winning team or the underdog (no pun intended). 
If you're still not there yet, that's ok! Try one of our other lists of dog names:
---
Feature image credit: Pxfuel