100+ Two Syllable Dog Names: Simple, Unique & Popular Ideas

When it comes to naming our pups, finding a name that's not only fitting but is practical can be difficult. We understand the importance of choosing a shorter name, but also don't love the restrictions of a single name syllable that restricts and truly limits our pup name options. 
Great news! Two syllable dog names can be just effective and the options are truly endless. There are a few things to consider when choosing a pup, and finding them a show-stopping and adorable name shouldn't be one of the tougher things to note. 
We have gathered a list of the top-rated two-syllable female and male names, and ideas for the tough pups, unique pups, cool pup names, and finally adorable suggestions! 

Two Syllable Dog Names Female
Bailey

Ginger

Harper 

Enya 

Soda 

Suki

Dina 

Sammy 

Zulu

Nana

Ella 

Astra 

Doja 

Echo

Flower 

Bella

Ginny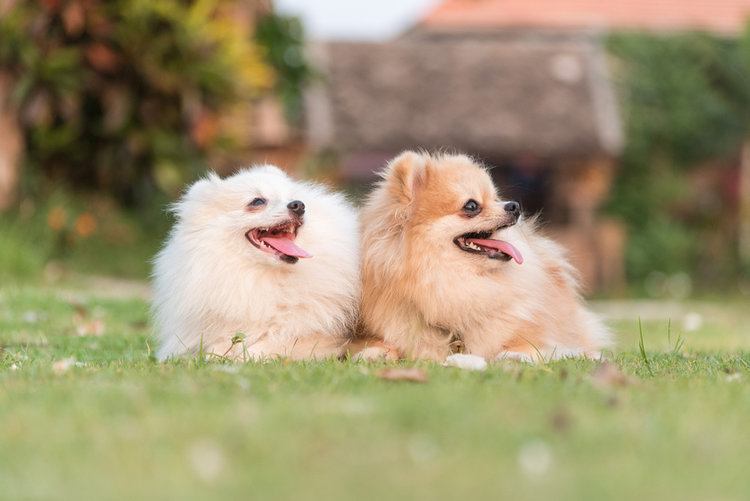 Two Syllable Dog Names Male
Casper 

Buddy 

Yoshi 

Rusty 

Rebel 

Arrow 

Pickle 

Vinny 

Barney 

Wilbur

Dutch 

Zippy 

Reno 

Quinton 
Unique Two Syllable Dog Names
Off the grid, and maybe a little strange, but all stellar names for our dogs. Choosing a unique name ensures your pup will be the only one with a name as defined as they are. Different from every other dog in the dog park, you'll have no worries about having your pooch come when called!
Dobby

Elmer

Guinness

Jabba

Neptune

Noodle 

Kota

Java

Dozer

Ammo

Gromit 

Kermit 

Lugnut

Haiku

Mega 

Gumby

Felix

Messy

Schlitz

Mischief 

Button

Lilo

Tilly 

Sylvie 
Hard Consonant Dog Names
A tough name can be interpreted in a few different ways. Not only are they incredibly suited for a giant brutish breed, but they also work for the smaller pups who bow down to one, have larger-than-life personalities, and have the ferocious bark to match! Tough names are a sign of grit, intelligence, and sheer strength—an excellent choice for any pup with the attitude or stature to match! 
Bandit 

Sparky 

Titan 

Dodger

Krypton 

Xena 

Rocky 

Evie 

Tarzan

Sleepy

Winston 

Trigger

Vixen 

Shazam 

Zorro

Spike 

Duke 

Grumpy 

Hunter

General 
Cool Two Syllable Dog Names
If you've been blessed with a pup whose arrival has been the talk of the block, a cool name to represent their enigmatic personality might just be their best match. If your new addition gets along with not only all of your friends and family but other pets too, their easygoing demeanor would be complemented and encouraged by such a cool name. 
Jasper 

Hugo 

Otto

Baker

Oakley 

Clover 

Ziggy 

Banner 

Nero 

Zavier

Jolie 

Atlas

Cheech

Ludo 

Brandy 

Seamus 

Maverick 

Marlowe

Mojo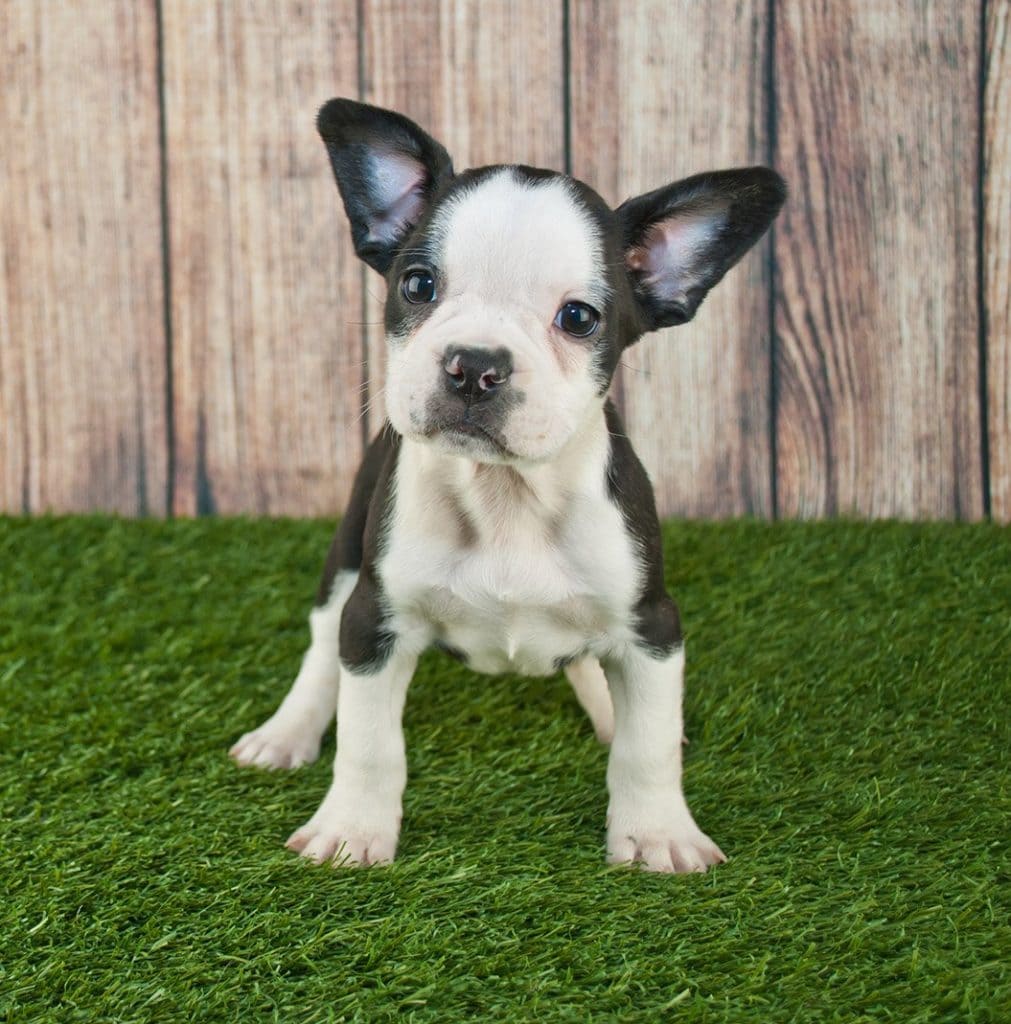 Adorable Two Syllable Dog Names
What could possibly make a cute puppy any sweeter? An adorable name of course! These short yet precious choices are great for almost any pup. I think you'll be surprised to find these are great options for almost every type of puppy!
Archie 

Barne

Freddie

Ozzy 

Pascal 

Chewy 

Milo 

Bambi 

Tater

Teddy 

Reggie 

Tootle

Tucker 

Nemo 

Woody 

Rollo

Finding the Right Two Syllable Name for Your Dog
All of the two-syllable names above have been carefully selected to ensure they meet the requirement that is two-syllables! Each is chosen for its quick and clean precision and will be an automatic and effective learning tool for your new pup. If you have fallen in love with more than one, don't fret! We've lost a few tips below to help narrow down your favorites even more and ultimately choose THEE one: 
Think of the personality your puppy has (or is likely to have).

Most dog breeds have specific qualities, so even before your puppy comes home, it is somewhat easy to pick a name. Or, you may choose to have your furry friend at home with you for a few days while you get to know him or her and then pick the name to express their character.

Pick a name and stick with it

. Once you have the name, don't change your mind. And don't bring out the nicknames until your puppy feels confident with the official name (you don't want a confused little furball). Say the name a lot, in all different tones so your puppy learns it quickly. 

See how your pet reacts when you say it out loud.

This may be a clear indication that they love or hate a name. If an option provokes an alarming bark, we know that's not the name for your pup! If you get a curious head tilt or a few puppy kisses, we can bet you have found a winner!

Have fun

! 
Remember these are simple guidelines, not hard rules. Rest assured, your pup will love whatever name you choose. If you are still searching for the right one, take a peek at another dog name post we've linked below:
---
Feature Image Credit: PAWSS, Pixabay