100+ One-Syllable Dog Names: Short, Simple & Sweet Ideas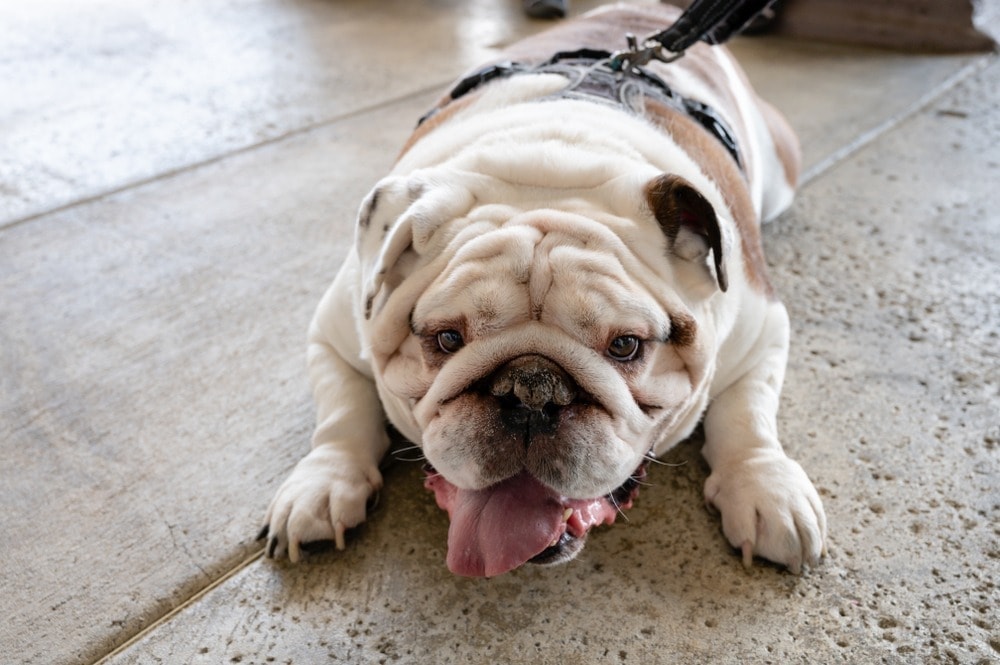 When it comes to our dogs, consistency is usually the key to their success but have you ever wondered why commands such as sit, stay, come, to a name a few, are so short? Dogs are more receptive to words or actions that are simple and direct. In fact, this same method can be applied when selecting a name for your new dog. Whether you've adopted a brand new puppy, or looking to rename your rescue, the best advice we can give is to choose one with only one syllable.
Finding the perfect one-syllable name that matches your dog personality can be tricky. We have gathered a list of the most popular names for your consideration to help ease the stress of your search. Our easy guide has divided them into the top female and male names, ideas for the hunting dogs, large and small pup inspired options, and suggestions for unique and adorable dogs.

One-Syllable Female Dog Names
Brook
Jade
Gem
Bea
Clove
Eve
Blue
Dove
Lark
Lou
Rue
Fern
Neve
Lil
Sloan
Mars
Lex
Sky
Elle
Fleur
Hope
Wynn
One-Syllable Male Dog Names
Ash
Cade
Jack
Ben
Dane
Dean
Puck
Beck
Lance
Kai
Red
Vic
Jace
Keel
High
Cash
Hans
One-Syllable Hunting Dog Names
A sharp blunt name may be the ultimate weapon while hunting with your new companion. You will require a name that won't be muffled by the activity in the woods, yet quick enough not to disturb your prey.
Buck
Dart
Tank
Cove
Gun
Colt
Shot
Moss
Fox
Axe
Bow
Sarge
Herc
Bear
Hunt
Fawn
Hawk
One-Syllable Names for Small Dogs
Dainty, fierce, and oh so adorable. A short name for a small dog signifies that great things truly can come in small packages.
Dash
Bean
Miles
Rhys
Nip
Dax
Nash
Tate
Rex
Zip
Maze
Sage
Lane
Tai
One-Syllable Names for Large Dogs
You would be surprised by the impact you can create with a single-syllable name for your big dog. Below are our favorite names, each simple yet strong, perfect for any large pup!
Taz
Zeus
Max
Link
Bruce
Nyx
Rogue
Knox
Haze
Ace
Slade
Cruz
Duke
Lane
Unique One-Syllable Dog Names
Choosing a name for your dog that is just as individualistic as they are is a great idea. Just because a name is simple, doesn't mean it can't be complex and unique. Selecting one of these is sure to set your pup apart from others at the dog park.
Deuce
Greer
Fritz
Penn
Herb
Taft
Kaz
Lux
Poe
Jazz
Dare
Banks
Sass
Flynn
Noon
Reign
Gage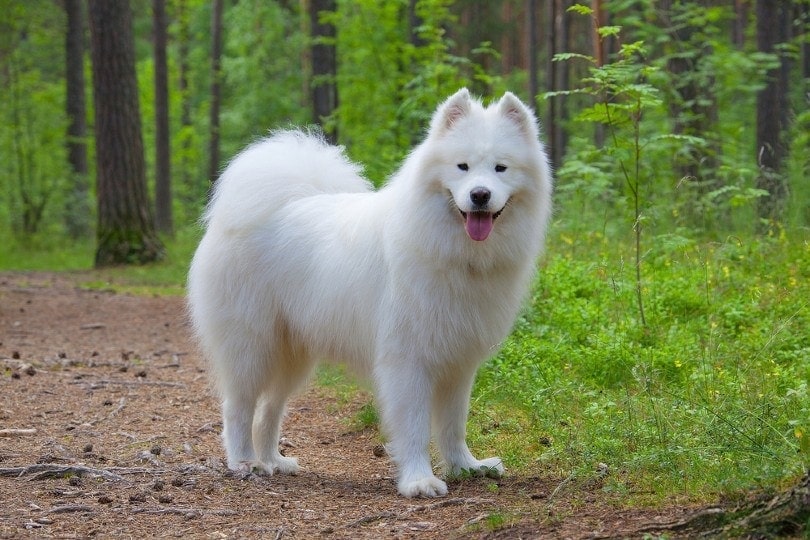 Cute One-Syllable Dog Names
Single syllable cute names go together like peanut butter and jelly. They just work! Many of the names we pondered for our other lists could have easily been included in this next one. Any of these adorably fun and short names would be excellent options for your dog!
Boo
Chip
Flit
Nut
Chew
Tag
Frost
Pip
Chance
Bing
Beau
Mute
Finn
Belle
Kai
Gus

Finding the Right One-Syllable Name for Your Dog
There are many things to consider when selecting a name for your new puppy, but you don't need to be overwhelmed about it. We've put together this easy "how to name your dog" guide to keep it simple and help you make a selection that you're more likely to love forever, just like you'll love your dog.
Love the name you choose. Don't settle for something you don't really like – unless you're making a family decision, of course. You can (and most likely will) always come up with nicknames for your dog as they grow anyway, but when possible, be in love with the name.
See how your pet reacts when you say it out loud. This may be a clear indication that they love or hate a name. If an option provokes an alarming bark, we know that's not the name for your pup! If you get a curious head tilt or a few puppy kisses, we can bet you have found a winner!
Think of the personality your puppy has (or is likely to have). Most dog breeds have specific qualities, so even before your puppy comes home, it is somewhat easy to pick a name. Or, you may choose to have your furry friend at home with you for a few days while you get to know him or her and then pick the name to express their character.
Have fun!
Keep in mind, these aren't hard rules, just tips to help guide you and help make this exciting decision as easy and fun as can be for you.
We hope that you have the one right name for your new addition – with unique, adorable ideas, and suggestions appropriate for every pup size, we are sure there is one here for every type of dog.
If not, take a peek at one of our other doggo name posts:
---
Feature Image Credit: Mary Lynn Strand, Shutterstock