100+ Small Dog Names: Petite Ideas for Cute & Tiny Dogs

As any small dog owner knows, the biggest personalities come in the tiniest packages. Your pups may be pint-sized, but they're not likely to disappear into the background anytime soon. So what should you name your fierce, adorable dog? Good news: there are tons of great small dog names — you just have to know where to look.
To help you decide, we've put together a list of over 100 great names for small dogs, including funny, cute, and unique ideas. Whether your pup is male or female, white or any other color, we've got you covered. Keep reading to find the best small dog names!

Female Small Dog Names
Dash
Apple
Poppy
Dorothy
Belle
Franny
Jemima
Susan
Elizabeth
Pippin
Primrose
Dobby
Sharon
Elsie
Gatsby
Fiona
Anna
Athena
Cricket
Coco
Beatrice
Jane
Betsy
Amy
Male Small Dog Names
Oliver
Harry
James
Liam
Captain
Steve
General
Abraham
Archie
Ammo
Edward
Thomas
Brian
Timmy
Major
Joe
Gunner
Leon
Sergeant
Sammy
James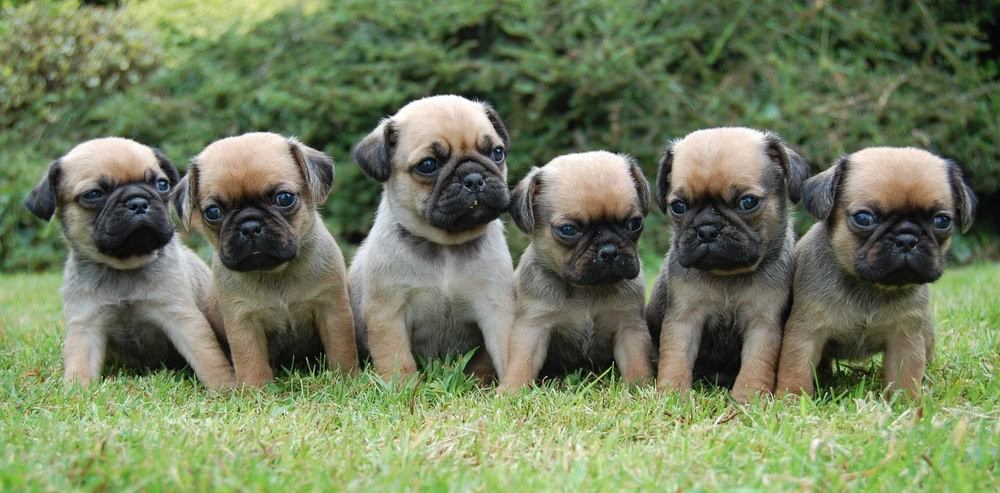 Cutest Small Dog Names
If your dog is cute as a button, look no further. We've gathered some of the cutest small dog names imaginable:
Crumbs
King
Princess
Dumpling
Huckleberry
Chico
Sprinkles
Dash
Button
Queenie
Heart
Bean
Tiny
Damsel
Blueberry
Raspberry
Cutie
Thimble
Smalls
Swirl
Spots
Eggroll
Lady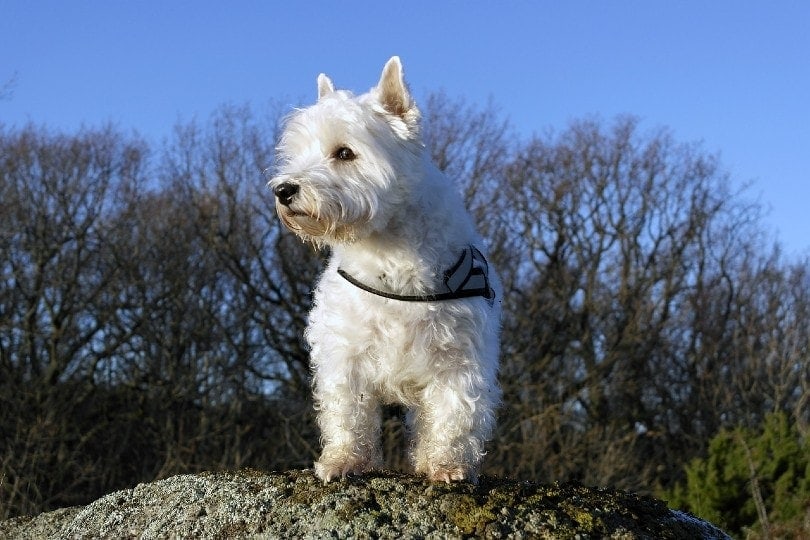 White Small Dog Names
Is your little pup white? Honor that silky coat with one of these great names, all of which are perfect for creamy dogs.
Vanilla
Ice cream
Milkshake
Icy
Yeti
Caramel
Lily
Blanca
Misty
Nilla
Cloudy
Eggshell
Daisy
Meringue
Marshmallow
Frosting
Cream
Funny Small Dog Names
Your tiny dog is a bucket of laughs — so why not play up the comedic side and give your pup a hilarious name? Many of these names reference your pup's tiny stature, while others are just plain funny words. Scroll down for the funniest small dog names:
Killer
Smalls
Spaghetti
Teeny
Giant
Nacho
Ogre
Thor
Bruiser
Bubba
Beast
Diva
Samson
Hercules
Biggie
Ravioli
Unique Small Dog Names
Why not choose a name as unique as your puppy? Whether you have a Maltese or a Chihuahua, any dog would love these distinctive names:
Cosmo
Babette
Quark
Sputnik
Jupiter
Artemis
Sprout
Maverick
Athena
Atom
Gemma
Pluto
Crumbs

Finding the Right Name for Your Small Dog
Now that you've seen our list of small dog names, it's time to take your pick. Will you choose something cute, classic, funny, or unique? 
Before you go, we have a couple of dog-naming suggestions. First, you'll want to make sure the name you choose is easy to say and will work well for training. Try saying (and yelling) the name a few times to see how it feels. Second, you'll want a name that suits your dog. If your pup is goofy, look for a funny name. More of a princess? Try something a little more regal – or cute.
We hope you've found the perfect name, but if not, try one of our other lists:
---
Featured Image Credit: 27707, Pixabay