100+ Shiba Inu Dog Names: Fun, Meaningful & Japanese Ideas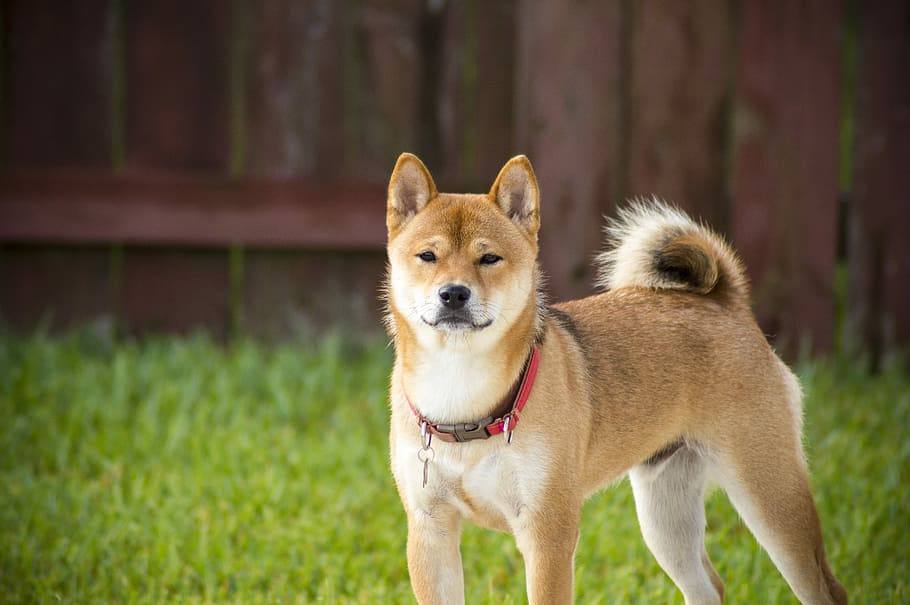 The Shiba Inu is one of the oldest Japanese dog breeds native to the island nation. Highly suspicious of strangers and highly affectionate with family members, the Shiba Inu is one of a kind dog breed.
Because of their strong-headed and independent natures, naming this breed can be a little bit tricky, but also extremely fun. You may decide you want something that pays tribute to their heritage with a Japanese name, or just a cute name for a male or female Shiba Inu. Whichever way, we've got you covered.
Below is a collection of our favorite Shiba Inu dog names. We hope that you find the perfect one you've been waiting for, just like your new little pup.

Female Shiba Inu Dog Names
Ruby

Juliet

Ellie

Scarlett

Katie

Stella

Rosie

Violet

Pixie

Katana

Sushi

Penny

Cleopatra

Sunny

Vicky

Queenie

Maya

Lady

Sheba

Jinx

Zoe

Charlotte

Sora

Arya

Pepper

Male Shiba Inu Dog Names
Ezra

Desi

Apollo

Harley

Milo

Red

Chico

Bear

Koda

Kuma

Shorty

Leo

Rocky

Cupid

Hunter

Jax

Mika

Gus

Benji

Junior

Jack

Kai

Dash

Kobe

Louis

Kato

Barkley

Bentley

Dakota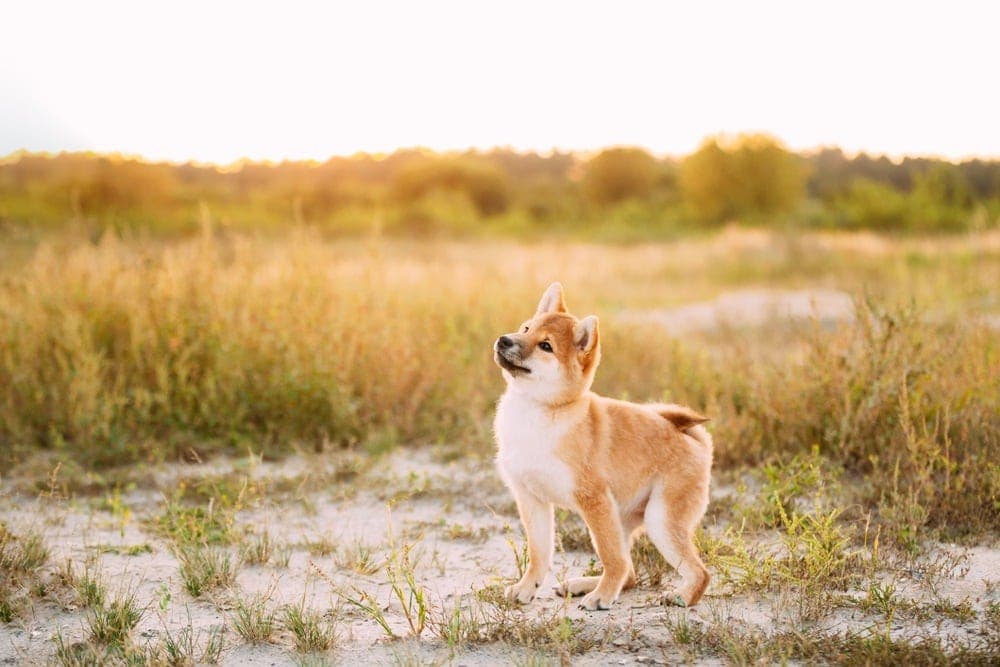 Cute Shiba Inu Dog Names
Your Shiba Inu is going to be cute whether you like it or not! Why not add to the cuteness and give him a cute name? Below are our favorite cute and adorable names for Shiba Inus.
Rascal

Foxy

Pip

Gizmo

Bella

Poppy

Petunia

Ichi

Cutie

Momo

Bunny

Cupcake

Stark

Munchkin

Charlie

Japanese Shiba Inu Dog Names
Since the breed hails from The Land of the Rising Sun, a Japanese dog name just makes sense. Below are our favorite Japanese names for Shiba Inus with their English meanings beside them.
Hoshi (Star)

Jiro (Second son)

Kichiro (Lucky son)

Kamiko (Superior child)

Yuki (Happiness, snow)

Yuri (Lily)

Masaki (Great timber tree)

Kouta (Great peace)

Chika (Scatter flowers)

Shinju (Pearl)

Ichiro (First son)

Hideko (Child of excellence)

Haruki (Shining sun)

Satoko (Wise child)

Hiroshi (Generous)

Hiromi (Generous beauty)

Shinobu (Endurance)

Takara (Treasure)

Akemi (Bright, beautiful)

Maki (True hope)

Akira (Bright/clear)

Keiko (Blessed/respected child)

Yukari (Beautiful pear tree)

Taiki (Great radiance, shine)

Sakura (Cherry blossom)

Yamato (Great harmony)

Kenichi (Strong, healthy first son)

Hinata (Sunflower)

Hotaru (Firefly)

Mai (Dance)

Sora (Sky)

Kimi (Noble)

Yoshi (Lucky/righteous)

Mio (Beautiful cherry blossom)

Sora (Sky)
Finding the Right Name for Your Shiba Inu Dog
The Shiba Inu is an amazing dog breed that deserves a name that's equally amazing. Hopefully, you've been able to create a shortlist after reading our top Shiba Inu names, or maybe you've even selected "the one." 
Before you do make the final decision on your Shiba Inu dog name, make sure to repeat it out loud, over and over again. If you get tired of it quickly, it's not the right one. Make sure that the name rolls off your tongue fairly easily so that it doesn't give you any trouble when you want to call your dog to you quickly. And ultimately, trust your instinct on it, just like you did when you selected the latest addition to your family. You won't be able to go wrong if you do it that way.
If you are still a bit overwhelmed with choices, that's okay. It just means the right name hasn't come along yet. So, we recommend taking a peek at one of our other extensive dog name lists below:
---
Featured Image Credit: Shiba Inu, Piqsels