100+ Newfoundland Dog Names: Top Giant & Gentle Ideas

Newfoundlands are among some of the sweetest dogs in the world. They are known for their good nature and calm temperament – which is a wonderful quality to complement their otherwise grand stature. In fact, their size is comparable to the largest documented canines across the globe. So in a nutshell – the Newfoundland is a noble and caring giant with a heart of pure gold! Ideal for families, the Newfoundland is known for its affinity for children and love taking part in family activities such as hiking, swimming, and a decent game of fetch! 
Now that you've adopted a Newfoundland of your very own, you might be keen on getting them home and settled – and even start searching for their name. You have certainly come to the right place as we have the most popular names for females and males, big dog names for their obviously large build, tough ideas (even though their faces would never let you believe these softies are even the slightest bit fierce), funny suggestions for these gentle goofballs, unique and adorable names!

Female Newfoundland Dog Names
Sophie 

Honey 

Talia 

Pandora 

Nana

Holly

Dipsey 

Ivy 

Gypsy

Juno 

Oma 

Astra 

Marina 

Stella 

Willow 

Molly 

Kali 

Nera

Piper 

Lucy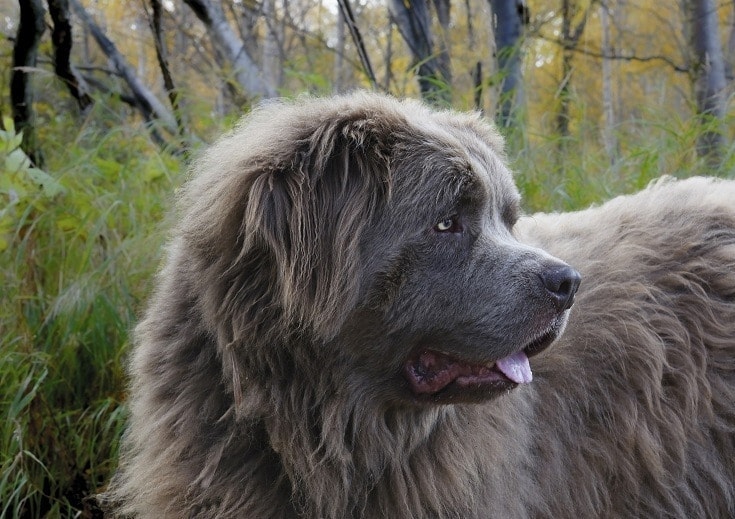 Male Newfoundland Dog Names 
Oscar 

Gus 

Newton 

Atlas 

Zorro 

Murphy 

Link

Higgins 

Manny 

Magnus

Hugo 

Winston 

Darwin 

Unger 

Odin 

Bear 

Uno 

Argon 

Milo 

Doc 
Big Dog Names for Newfoundland Dogs
You might be interested in a name as big as your fluffy dog. This next list provides just that! Each of these suggestions is larger than life and would be an unforgettable match for your Newfoundland. 
Bessi 

Tank 

Titan 

Dakota

Maximus

Everest 

Sumo 

Athena 

Olympia 

Dozer 

Empress

Kodiak 

Liberty

Baron 

Hera  

Adonis 

Hulk 

Moose 

Goliath 

Attila 

Kong 
Tough Dog Names for Newfoundland Dogs
The saying "their bark is worse than their bite" rings true for this gentle giant. They are far from tough but a name from this next list would be a fun alternative to your typical sweet dog name!
Jericho 

Bane 

Vixen 

Caine 

Fang 

Nyx 

Tiger 

Xena 

Vixen 

Hercules 

Boss 

Turbo 

Elektra 

Medusa 

Rousey

Godzilla
Funny Dog Names for Newfoundland Dogs
A funny name might be the perfect idea for such a sweet and goofy dog. The combination of their grand frame and lovely demeanor is quite humorous in itself!
Vader 

Kahuna 

Chunk 

Droolius

Peanut

Teeny

Groot

Chew Barka 

Grande 

Meatball 

Yeti 

Bowser

Bigfoot 

Cujo

Danger 

Floof

Venti 

Howlser

Pawbourne 
Unique Dog Names for Newfoundland Dogs
Of course, each breed has specific traits, but every pup is destined to develop its own unique personality! Pair your Newfoundland puppy with a name as special as they are!
Bilbo 

Gander 

Pollux 

Bonkers 

Talu 

Arya 

Cirta 

Scully 

Bowie 

Stevie 

Porsha 

Lacie 

Rolo 

Fury 

Ernie 
Cute Dog Names for Newfoundland Dogs
Big fluffy balls, face as sweet as pie, there truly isnt a big puppy quite as adorable as the Newfoundland. Pair your pooch with a name that's just as cute!
Bento 

Miso 

Latte 

Nox 

Silas 

Cici 

Mavis 

Elliot 

Chewie 

Teeka 

Madden 

Beau 

Finding the Right Name for Your Newfoundland Dog
As we noted, there are a few different things that will make you fall in love with this breed – the Newfoundland is a wonderful companion and deserves a name just as great as they are!  There are many ways to go about choosing a name – their build, adorable faces, or silly little quirks. You can be certain that your pup will love whatever you choose!
If you weren't able to find one you loved, below we have noted a few other name links you can check for additional inspiration: 
---
Feature Image Credit: Pandas, Shutterstock